かつ吉 渋谷店
Katsukichi in Shibuya
STORE INTRODUCTION
What this restaurant is particular about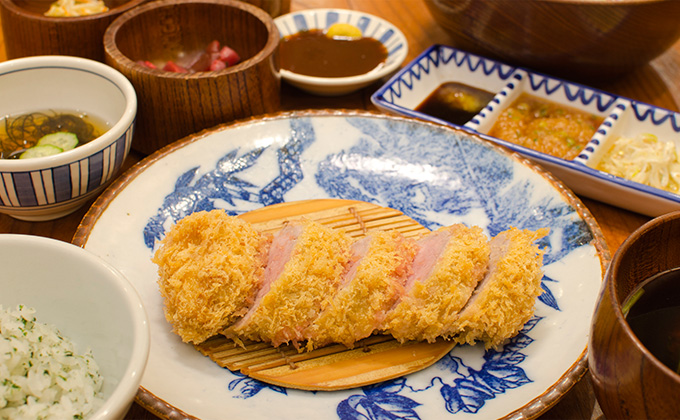 This restaurant mainly uses Iwachu Pork from Iwate and Nasu Kogen Pork from Gunma.
Iwachu Pork is valued for its tender meat and sweet fat, while Nasu Kogen Pork features a strong flavor of pork, as well as its tenderness.
Pork can be fried in a non-sticky and light way, by using a blend of corn oil and sesame oils.
Our dishes are served at their best.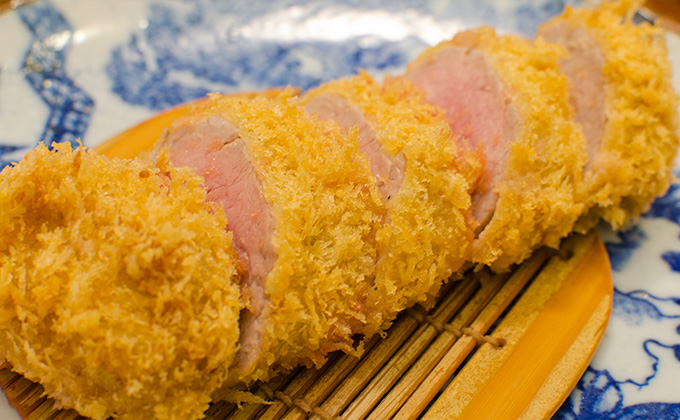 We make a point of frying meat slowly at a low temperature so that the dishes can be served at their best. This method enables us to contain the meat's juices and cook the meat tenderly.
The meat juice may look slightly red, but the meat is fully cooked, so please enjoy it anxiety-free.