TRG Info and Advice
Attending the Tokyo Summer Olympics in 2020
As of March 24, 2020, the Tokyo Olympics Opening Ceremony has been postponed to July 23, 2021.
The Paralympic Games have been rescheduled for August 24-September 5, 2021.
After the exciting closing ceremony in Rio featuring Prime Minister Abe in an unusually playful light, sports lovers' and travelers' interest in visiting Japan for the 2020 Olympics were piqued. Why not join the throngs of world citizens heading for Japan? Come early! Stay late! Take a look around! Japan has something for everyone, and most of it is easily accessible from the transportation hub of Tokyo.
Preparations have long been underway in this host city, including an admirable environmental goal set by Governor Koike to be carbon free during parts of the huge event. New subway lines, plus new runways at both Narita and Haneda Airports are being built to handle the extra traffic both on land and in the air. The controversial new stadium is also under construction, reportedly with daily challenges and changes to its budget.
But Japan is super expensive, right?! How can I afford to pay for my plane ticket, much less the hotel, food and transportation while I'm there?! Well, start saving now! Opt for cheaper accommodations and a slightly longer commute to the event venues. $20/night youth hostels with $4-all-you-can-eat breakfasts abound in neighborhoods like Asakusa and Roppongi. Discount hotels with Wi-Fi and great service can also be found with a little effort. Planning ahead is the key, though, so book early!
Food, too, can easily be consumed within a set budget. Convenience stores have veggie juice boxes and rice balls with a variety of fillings for around a $1 each. Street vendors offer yakisoba noodles, takoyaki octopus balls, and as-you-like-it savory okonomiyaki pancakes for under $5. Even conveyor belt sushi is cheap and delicious. If you are determined to get a gourmet meal experience, try visiting fancy restaurants during the lunch hour, where the same dinner menu is available for a fraction of the price. Check out the extensive reviews of all kinds of restaurants at Tokyo Restaurants Guide for more ideas.
While there are many famous sites in and around Tokyo, you may be looking for more than just shrine and temple ogling. How about dressing up in a kimono and walking around the busy "scramble" intersection of Shibuya. Nearby, you can also go pat the statue of Hachiko, the loyal dog who continued to wait at the station for his master every day for nine years after the man's death.
There are also places like the Tsukiji fish market, where you can witness giant salmon hauls, poke an octopus and see other interesting sea life. Sanrio Puroland is a Hello Kitty theme-park with rides and attractions. Tokyo Sky Tree offers spectacular views with shops and an aquarium at its base. You could try to catch a sumo match, or even attend a kabuki theater show. Just traveling around to different neighborhoods and people-watching can be fun, too. A visit to Harajuku may provide a glimpse of Japanese teenagers and young adults dressed like their favorite animation characters. Ueno has a huge park for strolling or picnicking, with the bonus of a zoo (and a baby panda!), plus numerous museums and a lively street market in its alleyways.
And who says you have to stay in Tokyo the whole time? There are thousands of quaint villages with unique festivals, shrines and scenery all over Japan. Kanagawa Prefecture is right next door, offering a National Park and hot springs. Mt. Fujii is close, too, and the areas around it abound with interesting shops and chances to view this UNESCO Heritage Site. If a day is not enough, try finding an Airbnb run by locals who can give you a whole new perspective and suggest other attractions as well.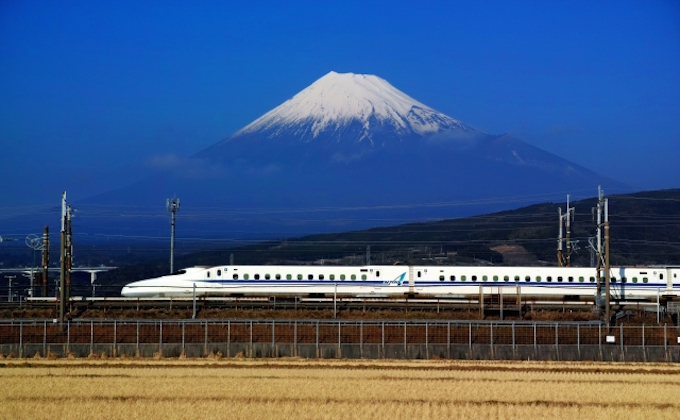 Riding the bullet trains, too, is an experience within itself and, with the right travel pass, opens up your horizons to really see around Japan. Express trains can get you to Niigata in under two hours, and then over to the Island of Exile: Sadogashima, by ferry or jetfoil. Sado is like a miniature Japan with its fantastic natural scenery, precariously positioned shrines, fabulous cuisine and entertaining festivals. Its Gold Mine is nominated for a World Heritage Site and is a must-see. Noh Theatre roots are strong here, too, and bonfire performances on historic stages are popular in the summer months.
What if I don't speak a word of Japanese? Well, get a phrase book and start practicing! Traveling is decidedly more fun if you can speak a little of the language in the country you are visiting. But if not, don't worry. Many Japanese people have studied English for a long time and, though they may be shy to flaunt their abilities to a native speaker, if you speak slowly and clearly, you will probably be understood. Or, write down what you are trying to say in order to improve your chances of effective communication.
Another way to get up-close and personal with the Games is to become a 2020 Tokyo Olympics volunteer. Applications are being accepted from the summer of 2018. You must be 18 years old as of April, 2020, and either a Japanese national, or have permission to stay in Japan for an extended period of time. Volunteers will work before, during and after, and be a vital source of assistance for both participants and spectators.
The Official Tokyo Olympic and Paralympic Games 2020 website has more information about tickets, countdown events, volunteering and the committee's mission statement. So, whether you stay around Tokyo, or venture off to take in more of this amazing country's symbiosis of modern and ancient, it's time to get planning…2020 is right around the corner!
Tokyo Olympic and Paralympic Games 2020 
https://tokyo2020.org/en/
Tokyo 2020 Olympic Games
Friday, July 24–Sunday, August 9
Tokyo 2020 Paralympic Games
Tuesday, August 25–Sunday, September 6
Useful Links
Want to know more? Follow the links below to continue your virtual Japanese adventure.