TRG Info and Advice
Tokyo has a lot more to offer than you think II: Visit Tokyo's Islands!
To the south of Tokyo's city center, over 200 islands of various sizes are located in an area encompassing 2,000 km. Among these, the nine Izu Islands (Oshima, Toshima, Niijima, Shikinejima, Kouzushima, Miyakejima, Mikurajima, Hachijojima and Aogashima), plus the two Ogasawara (Bonin) Islands, each with unique features, are populated.
Once you are on one of these islands, collectively called Tokyo Islands, you might wonder if you are really in Tokyo. They are packed full of wonders and surprises. Far from the mainland, islands have their own cultures and ecosystems: crystal clear sea waters, plants and animals that can be found only in the island forests, dynamic volcanic landscapes, and unique food and traditions, just to name a few. There are many things that you can experience only on the islands. Enjoy outdoor activities in the sea, mountains or forests, or just relax and treat yourself to some of the culinary delights. Switch off from work and daily life and immerse yourself in the slower pace of 'island time.' Clear blue waters and magnificent natural landscapes await you!
Let's go to the Tokyo Islands!
Oshima: 120 km from Tokyo's city center
Oshima is an active volcanic island. Mount Mihara, located at its heart, has long been respectfully called "Gojinka-sama" (god of fire) and worshipped by islanders. On the mountain, you will see magnificent landscapes featuring scoria-covered ground and a rocky area formed by lava erupted from the volcano. You can also see a cross-section of a volcanic stratum formed by scoria and ash that fell repeatedly during eruptions. Witness the wonders and effects of volcanic activity up close on this island, which is designated a Geo-park. Approximately 3 million Japanese camellia trees grow naturally here, and the camellia is a symbol of this island. There is also an outdoor bath, fed by natural thermal waters, overlooking the Pacific Ocean with a backdrop of Mount Mihara.
Toshima: 147 km from Tokyo's city center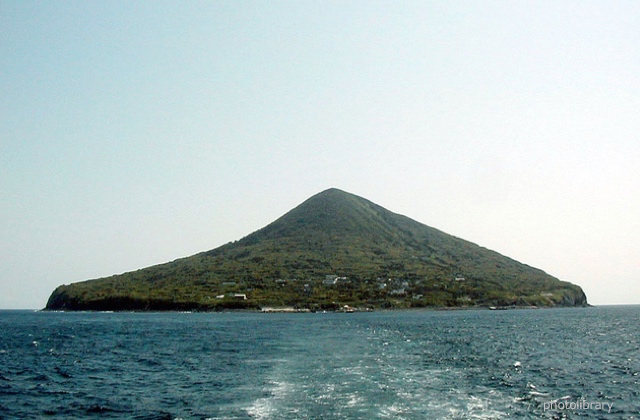 Toshima is a small island that can be entirely traversed in about 3 hours. With camellia shrubs that cover approximately 80% of the island, Toshima is one of the biggest producers of camellia oil in Japan. The rich fishing grounds of the surrounding sea make Toshima a popular fishing spot where anglers can enjoy sea fishing in full view of the island. The surrounding sea is also a popular diving spot where dolphins live. Try swimming with dolphins!
Niijima: 163 km from Tokyo's city center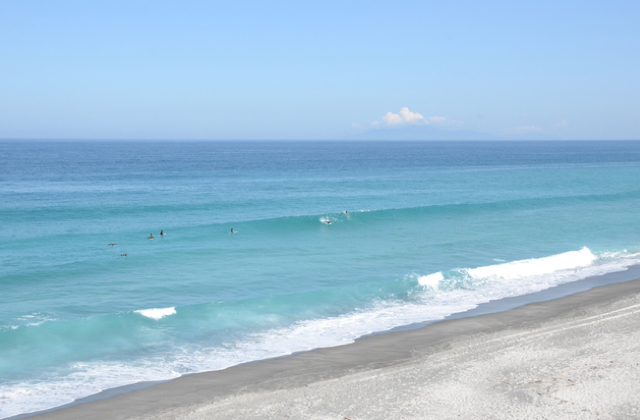 Located in the center of the Izu Islands, Niijima is made of unique, whitish rhyolite rocks (called Kogaishi) that are easy to break. The white sand beaches and blue waters provide the perfect atmosphere of a southern paradise. Habushiura Coast, where the white sandy shore stretches for 6.5 km, is one of the best surfing spots in Japan and attracts many surfers from both inside and outside of Japan. Beginners can take bodyboarding and surfing lessons. Not limited to its beautiful sea, Niijima offers four hiking trails, so visitors can discover their own favorite landscape. You can also join a glassblowing workshop that gives you an opportunity to make an original glass vessel out of Kogaishi.
Shikinejima: 171 km from Tokyo's city center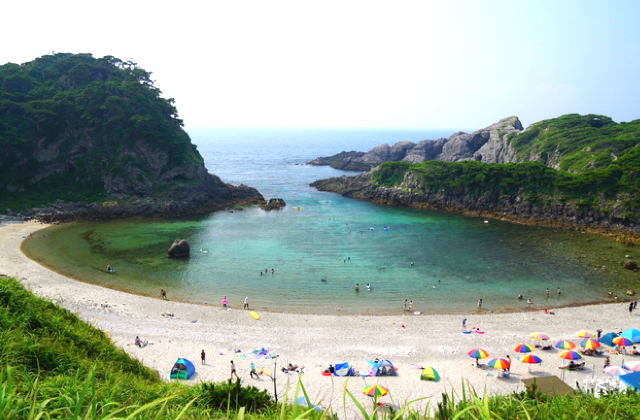 In inlets along the submerged coastline, enjoy a variety of marine activities. The extremely clear waters make sea bathing and diving experiences here special. An outdoor bath clinging to rocks overlooking the sea and fed by natural thermal waters is open 24 hours, so you can enjoy a soak under the starry night skies. Kanbiki Overlook offers a magnificently scenic view, designated as one of Tokyo's New Top 100 Views. If the weather permits and the air is clear, you can see neighboring islands and even as far as the Izu Peninsula and Mount Fuji.
Kouzushima: 188 km from Tokyo's city center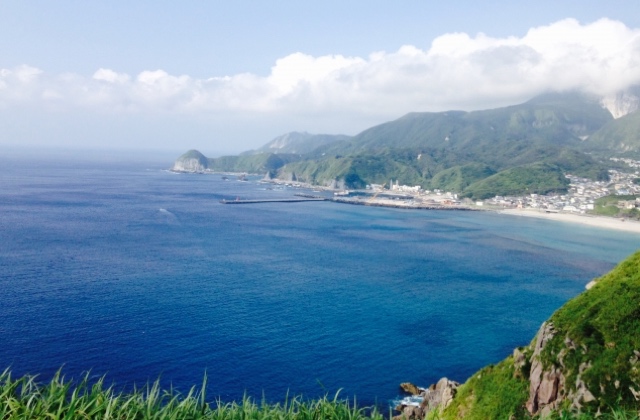 Kouzushima is said to be the island where a god named Kotoshironushinomikoto gathered other gods to have a meeting about creating the Izu Islands. Kouzushima has another legend stating that gods gathered from the newly created Izu Islands and discussed the distribution of water to each island on Mount Tenjo, located in the heart of the island. Although Mount Tenjo measures only 572 meters high, the mountain has ridgelines and vegetation similar to those of a 2,000 to 3,000 meter mountain. There are a sand dune and natural pond close to the top, and you can see various alpine plants on its hiking trails.
Miyakejima: 186 km from Tokyo's city center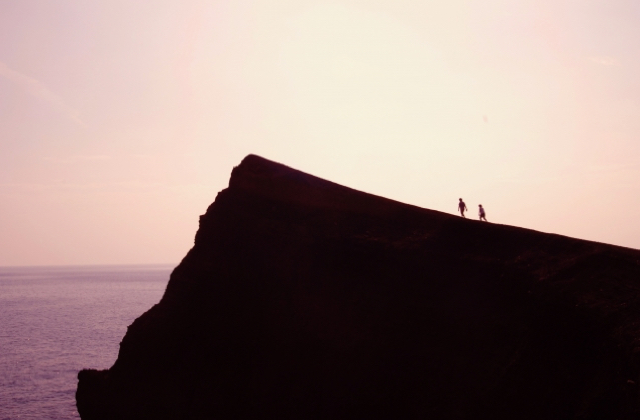 Miyakejima offers great fishing spots and attracts many anglers throughout the year. The island also offers dynamic landscapes, unique to a volcanic island, both on the ground and underwater. So many wild birds inhabit Miyakejima that the island is called "Bird Island." Numerous wild birds can be found especially in the area around Tairoike Pond, which is known as the "path of chirping." Rainbows are also a common sight on Miyakejima, so it is known as "Rainbow Island," too. Miyakejima has one of the largest bouldering facilities in Japan.
Mikurajima: 209 km from Tokyo's city center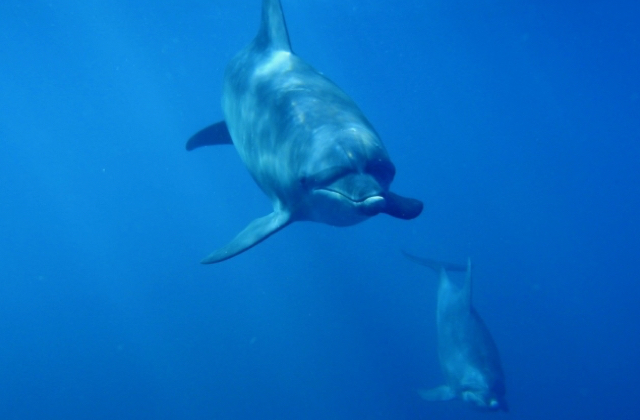 Wild dolphins live in the surrounding sea throughout the year, and you can enjoy dolphin watching as well as swimming with them! The best season to meet dolphins is from July until mid-November. Mikurajima also provides hiking trails that navigate you through the forest to a huge Castanopsis tree and lead you to an overlook hanging on the cliff.
Hachijojima: 297 km from Tokyo's city center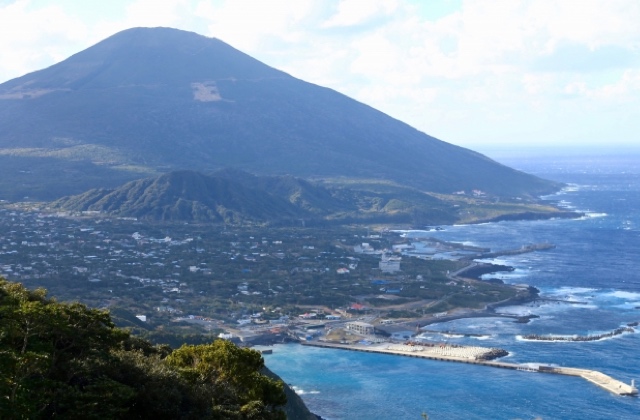 Hachijojima is rich in culture, from traditional local performing arts including Hachijo Daiko (drumming) to silk fabric Kihachijo (literally: yellow Hachijo). Hachijojima provides seven hot spring bathing facilities including a foot bath. Strong tidal currents formed bumpy, rocky areas in the surrounding sea, and lava that spurted into the sea shaped dynamic seabed landscapes. Any point in the surrounding area can be a diving spot, and you can enjoy snorkeling and exploring the seashore.
Aogashima: 357 km from Tokyo's city center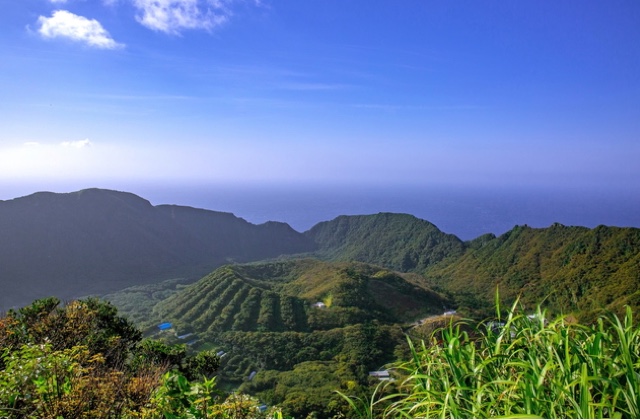 One of just a few double-volcano islands in the world, Aogashima is the village with the smallest population in Japan (170 people). The bird view of the island is similar to that of one that appears in a video game, drawing it a lot of attention. Not many people come and go from this island, so much of its pristine nature remains untouched. You can enjoy a 360-degree panoramic view of the night sky and the Milky Way at Oyama Panorama Park.
Ogasawara Islands (Chichijima/Hahajima): About 1,000 km from Tokyo's city center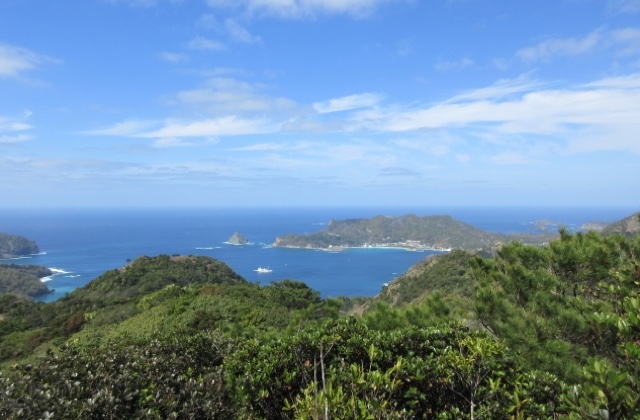 The Ogasawara Islands have never been part of a continent. A World Natural Heritage site, these remote islands boast of abundant nature, and you can see several varieties of endemic plants and animals. The surrounding sea is one of the best whale watching spots in Japan. Humpback whales are in proximity from January until early May (the best season is from February to April) and sperm whales swim off the coast of the island from mid-August until November. The first settlers of Ogasawara were people from England, the USA and the Pacific Islands, and it was occupied by the USA for 23 years after WWII. This interesting history has nurtured Ogasawara's uniquely intermixed culture and language.
Island Food & Drink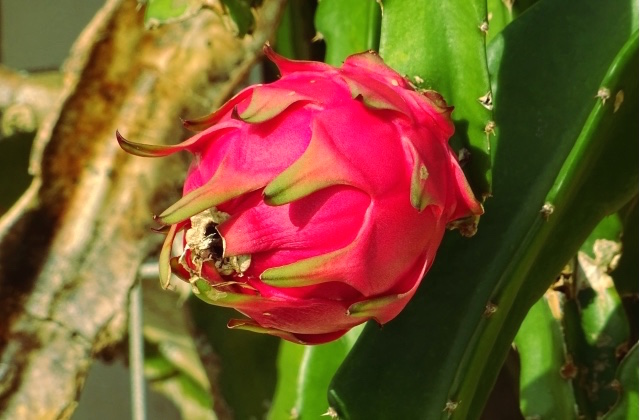 Fruit
On warm islands, a variety of fruits are grown including lemons, passion fruit and dragon fruit.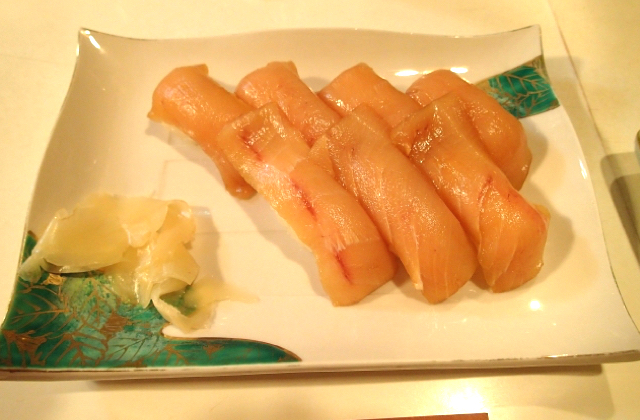 Shimazushi
Shimazushi is hand-crafted sushi made using sweet, sour rice and fresh local fish marinated in soy-sauce. It is eaten with mustard instead of wasabi. Originally a local cuisine on Hachijojima, it has spread to other islands.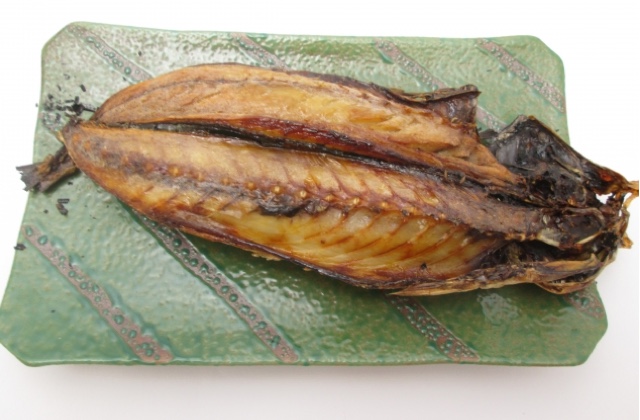 Kusaya
Kusaya is a preserved food originally consumed on the Izu Islands. Fresh locally-caught fish, including mackerel scad and flying fish, are soaked in fermented brine overnight and sun-dried. Although it has an extremely distinctive (some might say offensive) aroma, it is a flavorful accompaniment to Japanese sake.
Liquor
Tokyo islands actively produce alcoholic beverages. Shochu (distilled spirit) is produced on Oshima, Niijima, Kouzushima, Miyakejima, Hachijojima and Aogashima. Ogasawara Islands produce rum and passion fruit liquor.
Sea Turtle Dishes
On the Ogasawara Islands, some restaurants serve green sea turtle dishes including sashimi and stew. A culinary island tradition of eating green turtles on special occasions has led to regulation of fishing by a limited number of licensed locals.
Photo Gallery
More links to whet your appetite for learning about Japan and all things Japanese