TRG Info and Advice
Countdown to Tokyo 2020
As of March 24, 2020, the Tokyo Olympics Opening Ceremony has been postponed to July 23, 2021.
The Paralympic Games have been rescheduled for August 24-September 5, 2021.
Rugby fans headed to the Olympics next year were probably glued to their TVs this past summer and fall, vying for a glimpse of Japan, and wondering if the same experiences are in store for them in 2020. If you've booked your flight and arranged for tickets to all of your favorite events, what's left on your list of things to do? Here are a few reminders.
1) Get a pocket translator.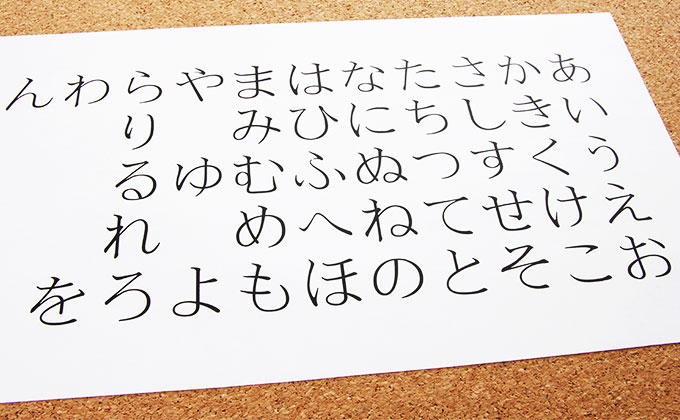 If you are studying Japanese a little every day and like languages, then you may not need a pocket translator.  But, if you haven't quite gotten into your language groove, you might enjoy your trip more with one of the ever-growing pocket translator options. Is it better to get one that can function offline or is Wi-Fi access plentiful enough to keep you connected? Can the supply of rental devices satisfy the demand?
Despite some glaring typos (Traveling aboard!) and sketchy grammar, this review of voice translators is pretty thorough and helpful.
https://spacemazing.com/best-language-translator-device/
With the recent addition of Korean, this ili translator device is sure to continue evolving!
https://hivelife.com/ili-instant-translator/
Especially if it takes this review by Tofugu to heart
https://www.tofugu.com/reviews/ili-translator-device/

Pocketalk also seems like a dream come true and, with the same offline feature as ili, but with more languages to choose from, it may enjoy greater popularity.
https://blog.gaijinpot.com/pocketalk-best-translator-rent-japan/
As I suspected, artificial translators will never replace actual knowledge of a language or the cultural nuances that make communicating a satisfying activity. So, maybe find a pen-pal who can help you get to know the language better, and don't give up on studying just yet.
For the Love of Learning: Tackling Kanji, Part 1
For the Love of Learning, Part 2
https://www.theguardian.com/technology/2019/feb/17/is-the-era-of-artificial-speech-translation-upon-us
https://www.kanpai-japan.com/lifestyle/how-get-japanese-penpal-friend
2) Find the perfect accommodations.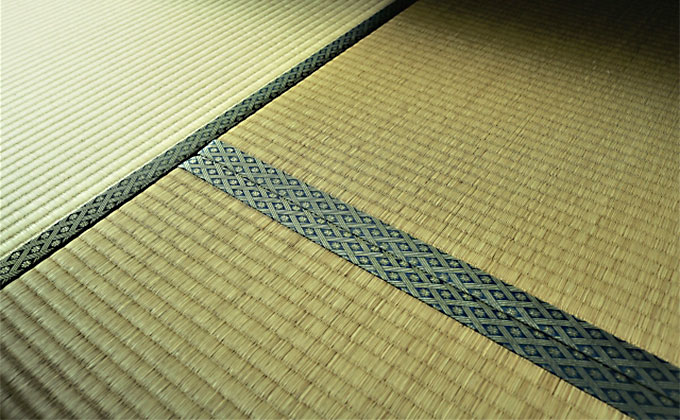 If you haven't already booked your hotel or ryokan, finding a place to stay that is also in your budget can be a headache. Japan is famous for its hospitality and for those who can afford it, a top-of-the-line ryokan could make this your dream vacation. The websites of a lot of these places, however, have notices like "one room left," and "your dates are popular, you missed your chance." So, chop-chop!
Ito Ryokan has some exceptional reviews and as of writing this, still has a couple of Japanese style rooms left. For a double room for two adults visiting in late July/early August, the price is upwards of 450,000 JPY for two weeks, with a 500 JPY optional daily breakfast. This price may seem high, but the location, staff and overall hospitality are well worth it according to people who have stayed there. For a family of four with kids under twelve planning a visit in mid-to-late August, two weeks in a Japanese-style room (futons on the floor) with a shared bath is only 389,000 JPY, but it is the last room left, so hurry!
https://www.booking.com/ryokans/city/jp/tokyo.en-gb.html
For those on a tighter budget, who still want the experience of a Japanese inn, here are some places that are affordable, and also offer tour options like seeing sumo practice and having a sumo wrestler's lunch, indigo dying, or a neighborhood tour of hidden gems.
https://jw-webmagazine.com/3-best-ryokan-in-tokyo-with-exclusive-tours-c64ee92d4212/
For those traveling with kids, let me recommend a youth hostel! My family of six paid less than 10,000JPY for a night in a funky room with four sets of bunkbeds. Sure, my teenage daughter and son didn't love having to go down the hall to use the facilities, but what we saved in accommodation fees, we made up for with shopping, visiting seen-from-our-window, retro-terrific Hanayashiki Amusement Park, a fancy dinner and a trip to a local hot springs bathhouse.
https://www.sakura-hotel.co.jp/asakusa?gclid=EAIaIQobChMI382Wve_q5AIVBhOPCh3qyQEHEAAYAiAAEgKde_D_BwE
For the more adventurous, how about an air bnb? With the establishment of the Minpaku Act in July of 2017, stronger regulations have been established to ensure your safety. There are still instances of false advertising and unexpected fees, however, so pay attention to the reviews and maybe even ask for references where possible.
https://tokyocheapo.com/accommodationcat/cheap-tokyo-airbnb/
https://tokyocheapo.com/accommodationcat/unusual-airbnbs-in-tokyo/
3) Establish an itinerary for Olympic-free days.
With Kids: When the heat has flattened you and yours, escape to one of the many great entertaining and educational museums in Tokyo. There is plenty to see and do. Satisfy your little anime fans with a trip to the Ghibli Museum. For budding scientists, try the Museum of Nature and Science, Miraikan (Museum of Emerging Science and Innovation) or Sony ExploraScience. Legoland Discovery Centre Tokyo has both rides and a Duplo Town for original creations. For artists-to-be, check out the interactive displays at the brand new MORI building DIGITAL ART MUSEUM: teamLab Borderless.
For those with a little extra time on their hands, consider a day trip or two into the countryside. Go back in time with a trip to Little Edo Kawagoe. Visit Hello Kitty and her friends at Sanrio Puroland. Invent a new flavor of ramen at the CupNoodles Museum. Rife with parks, views, role-playing activities and food, these day-trip options for families traveling with kids have something in any season!
https://santorinidave.com/tokyo-with-kids
https://bestlivingjapan.com/tokyo-kids-museums/
Solo/Couple/Adults Only: Whether you choose to stay in Tokyo, or venture beyond the city limits, there are a million things to help whittle down your Japan Bucket List. Get dressed up in kimonos or as anime characters. Eat and drink your way through various venues like Nakamise Street, Izakaya Alley, and a variety of animal (hedgehog!) cafes. Dress up like your favorite Mario Kart character and zoom through the streets of Tokyo. Eat sea turtle sashimi on a remote Tokyo Island. Visit a mixed-bathing hot spring resort before they disappear forever.
Tokyo has a lot more to offer than you think: Visit Tama!
Tokyo has a lot more to offer than you think: Visit Tokyo Islands!
https://blog.gaijinpot.com/10-onsen-in-chubu-where-men-and-women-can-bathe-together/
https://jw-webmagazine.com/2018-tokyo-bucket-list-20-top-things-to-do-f7f1b4372a90/
4) Figure out what to bring
Though its half filled with advertisements for luggage and other travel organizers, this complete and comprehensive list of things to pack and prep is a life-saver. Divided expertly into no-brainer categories, it concludes with a "Prepare Your Home" checklist. Brilliant! I think I'll pass on the Neck Wallet, though… https://www.eaglecreek.com/blog/what-pack-ultimate-travel-packing-checklist.html
I have to be honest with you, the heat in Tokyo during the Olympics could be a severe buzz-kill. Make sure to pack light layers, cool-tech undergarments, and a tiny battery-powered fan for each person in your party. Hats and sun umbrellas are a must! If possible, try to take part in outdoor festivities either early in the morning or at night. For more information on how to stay sane in a sauna, check out these links.
Gearing up for summer in Japan: Part 1
Gearing up for summer in Japan: Part 2
5) In case of disaster!
Climate change and global warming are making weather both more dramatic and difficult to predict, so please be prepared for anything. Japan is famous for its earthquakes and tsunamis (an original Japanese word!), and mid-to-late summer is also typhoon time. If you are in the city, expect disruptions with public transportation, loss of electricity and/or water supplies and maybe even evacuation orders. Check out this link full of apps and instructional videos geared toward foreigners in Japan.
Stay Safe in Japan: What to do in the case of a severe emergency
Anything else you want to know about Japan? Come back to this site for a plethora of informational essays about everything from the abundant world of seaweed to the challenges of naming an era. Best of luck on having the trip of a lifetime, and Welcome to Japan!
Want to know more? Click here for a collection of articles on everything Japanese.