佐渡の酒と肴 だっちゃ
Da-cha (Sado's Sake and Tidbits)
HOSPITALITY(OMOTENASHI)
More than 60 kinds of Sado's local sake!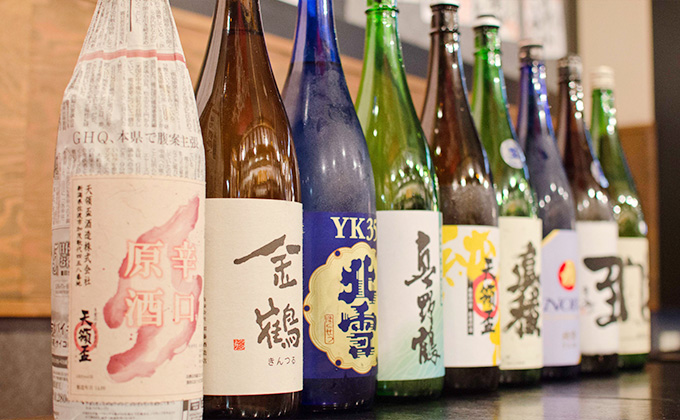 Da-cha stocks local sake from all the breweries on Sado Island. Even on Sado there are very few pubs that can boast of such a good assortment of local sake. Here in this shop you can find a wider variety of Sado's local sake than on Sado, seasonal sake, for example, or limited sake which is hard to come.
The master chef is full of love for his hometown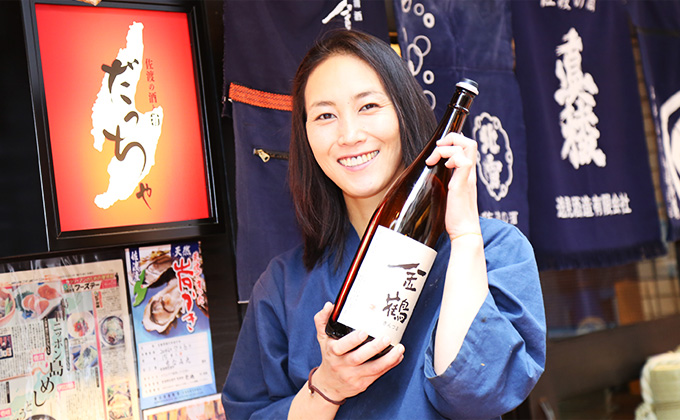 The master chef of our pub comes from Sado Island. To acquaint many people with Sado's "good flavors" he has food sent directly from Sado by his own route. There is an abundance of food culture unique to Sado and he is dedicated to introducing Sado's profound charms through Da-cha.
You can experience the feeling of Sado without leaving Tokyo.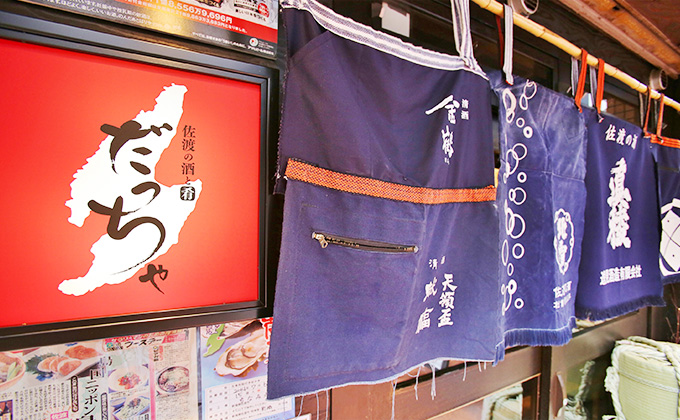 Sado-ga-shima is an isolated island located in the Sea of Japan. It belongs to Niigata Prefecture which is famous for its rice and Japanese sake. Sado is also an island blessed with various marine products, pristine rivers and streams, and a rich, natural environment. Da-cha is a pub that is scrupulous about food and sake produced on Sado, and recreating Sado's local dishes. It is a shop where you can immerse your palate in Sado, 100%!