和牛焼肉 慶-KEI- 新宿
Wagyu Yakiniku KEI Shinjuku
HOSPITALITY(OMOTENASHI)
How to get to our restaurant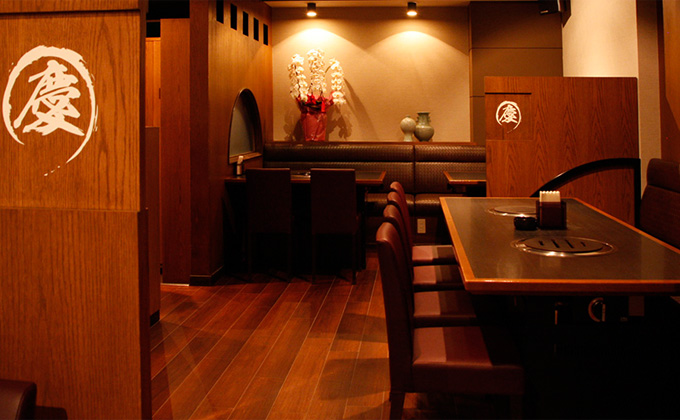 1. Take the South Exit out of Shinjuku Station.
2. Stand with your back against the station, then turn and walk right.
3. Cross at the crosswalk and continue until you reach First Kitchen.
4. With your back to First Kitchen, cross the street again.
5. McDonald's is your landmark!
6. Go down into the basement of the building two doors down from McDonald's.