TRG Info and Advice
Three Themes of Autumn in Japan
Minori-no-aki (autumn harvest), dokusho-no-aki (autumn reading), and supootsu-no-aki (autumn sports), these are the three themes of autumn in Japan and they are taken seriously! In between the crushing heat of summer and stupefying cold of winter is a time of great consumption and activity, expertly balanced with the quiet reflectiveness of burying your nose in a good book.
Abundant Harvest
Much like the bear who must fatten up for the cold winter, autumn in Japan is a time to take the seasonal plunge into deliciousness. After the appetite-suppressing heat and humidity of summer, the delightfully crisp air of autumn is the perfect stimulant.
Sparkling new rice (especially when it is cooked with matsutake mushrooms), roasted sweet potatoes, boiled chestnuts, and crunchy apples are just a few of the many delicacies to be sampled in the fall. Sanma (Pacific saury) is also a delectable dish. Directly translated as "autumn knife fish," sanma is most often grilled and served with grated daikon radish, ginger and soy sauce. Shishamo is a kind of smelt fish that is fantastic cooked any way, but special in the fall because it can be eaten as sashimi (raw) for only this short window of time. Easily consumed from head to tail, shishamo often have the bonus of being full of eggs!
Crisp Asian pears and succulent grapes of every variety, as well as juicy persimmons, round out the culinary attractions of fall in Japan. Many fruit farms, especially in the prefectures of Yamanashi, Nagano and Niigata, offer all-you-can-eat Kyoho variety grape-picking during the month of September.
Curl up with a Good Book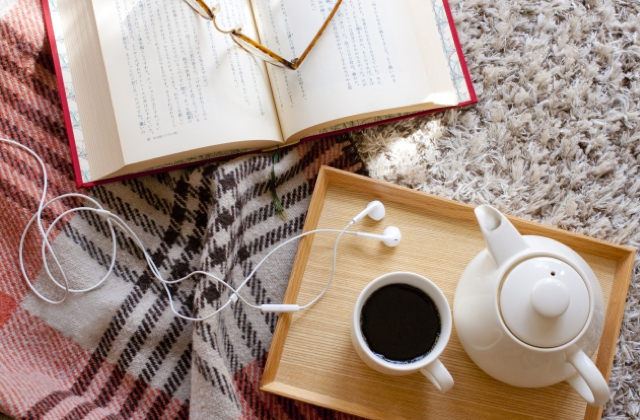 Shorter days and longer nights in fall make for the perfect book-reading atmosphere and Japan acknowledges this with several campaigns to get people to read more. In recent surveys, it has been discovered that the number of people who read books and magazines is, for the first time in eleven years, less than the number of people who do not read, even manga! Communities are making efforts to combat this depressing trend with both seasonal and year-round efforts.
For comic book lovers, Japan's famous Comiket (comic market) is a popular destination in August. In September, Tokyo has an annual Art Book Fair with films and live music, followed by the Kanda Used Book Festival, usually held in late October/ early November.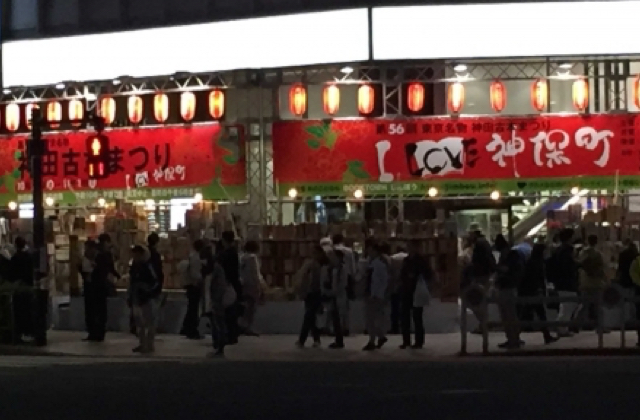 Tucked in an area of Tokyo known for its 176 used and antique bookstores, the book festival in Kanda is rumored to be the largest in the world. Don't miss a stroll down the Hall of Books on Yasukuni Street, with bookstores on one side and bookshelves lined-up on the street on the other. Over a million books in Japanese, English, and other languages will be available for browsing from October 27th to November 5th, 2018, and a delivery service ensures that you won't have to haul all of your purchases around. There is even a used books charity auction for any traveling philanthropists.

In Kyoto, the Antiquarian Booksellers Association of Japan (ABAJ) hosts the Autumn Antiquarian Book Fair (October 31 – November 4, 2018).
Get Out There and Get Fit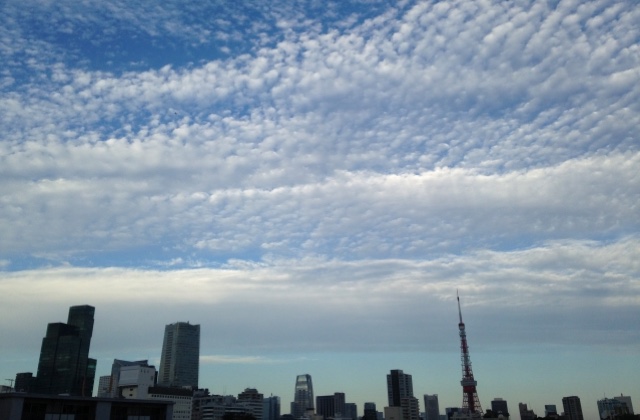 Fall is a time to get in shape! After the lethargy of summer, the cooler temperatures of fall make it easier to get on your bike, take a walk or hike, and enjoy those high blue skies filled with iwashigumo (sardine clouds!), not to mention the gorgeous foliage. Now is the season for school sports festivals and outings, bike races and triathlons. Cities sponsor hikes up local mountains to take in the lovely colors, community kids' groups organize field trips to grape orchards, and farmers appeal to their families for harvest help. Autumn is a time of intense activity both in work and play.
School and community sports festivals, called undokai, are commonly held in the fall. Usually all-day events that require weeks of preparation and organization, these festivals are full of both serious and silly activities: relays, tug-of-wars, three-legged (or more) races and folk-dancing! Opening and closing ceremonies with speeches from principals, PTA presidents, community leaders and head cheerleaders are a given, as are synchronized warm-up routines and organized cheering for participants. Special parent/child events and those specifically designed for participation by the elderly are also on the agenda. Almost everyone brings a lunch, too (with extra to share, of course!), so that an impromptu minori-no-aki picnic can take place at lunchtime. Overall, undokai are a great, community building way to get out and get active! For an entertaining overview of the undokai experience, check out https://www.tofugu.com/japan/undoukai-sports-festival/.
For the more serious athlete, fall is the perfect time to find ways to test your physical endurance. Sado Island kicks off supootsu-no-aki in September with its very own Astroman/woman Long-Distance International Triathlon. This race offers a variety of ways to participate at different levels, including Type A (with the longest distance bike course in Japan) and Type B courses, a relay option (where three people compete as a team) and a junior version for elementary school-age kids. Sado's naturally scenic terrain is the perfect backdrop for this challenging event. For information on how to register, go to http://www.scsf.jp/triathlon/pg304.html and click on "entry information." Swim! Bike! Run!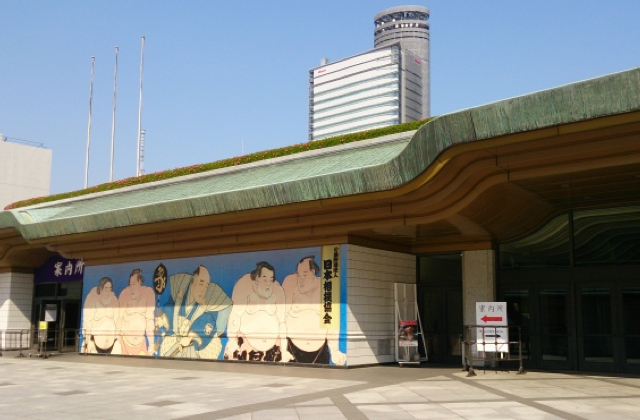 For those who see themselves as more spectator than participant, The Sumo Autumn Basho is an annual 15-day grand tournament of sumo, and the last chance of the year to see a professional sumo tournament in Tokyo. Stretching from September 9th to the 23rd (2018), this only-in-Japan event takes place in the historically sumo-centered Ryogoku district in the Kokugikan building, which also houses the Sumo Museum. Get your tickets and more information at http://www.sumo.or.jp/En/.
So, whether you are a foodie, a bookworm, a jock, or all three, fall is a fantastic time to visit Japan and experience for yourself the three themes of autumn!
More links to whet your appetite for learning about Japan and all things Japanese