TRG Info and Advice
Celebrating Western Holidays in Japan
New Year's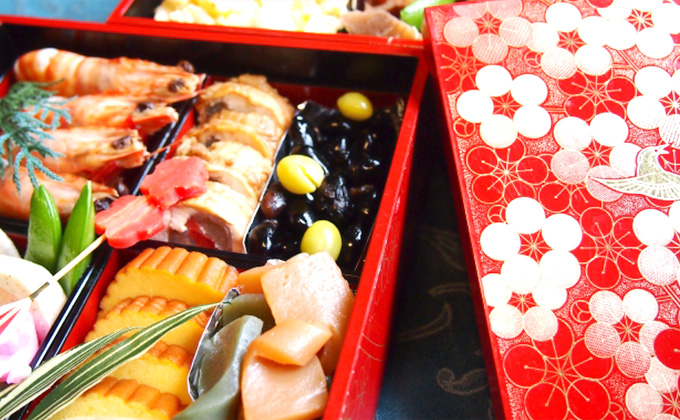 While New Year's in the States is mostly spent among friends at champagne-filled Eve parties with countdowns and kisses, or Rose Bowl gatherings with nachos and Lil' Smokies, the Japanese New Year is much more family-oriented. Similar to the Jewish Sabbath, most Japanese people hope to truly relax and do nothing for at least a few days during the New Year holiday. Fancy dishes filled with symbolic meaning are prepared in advance, so that even cooking becomes unnecessary.
Many people return to their hometowns to spend time with their extended families.  These visits usually include a massive cleaning session, setting up New Year's decorations like kadomatsu (a large arrangement of pine, bamboo, and plum tree branches), and the preparation of osechi-ryori (special New Year's dishes for longevity and prosperity).  Bon-enkai (forget-the-year parties), visits to shrines and temples, and other activities like joya no kane (a gong sounded 108 times to release human imperfections) and otoso (demon-destroying sake) help to purify and ready you for the clean-slate of the New Year.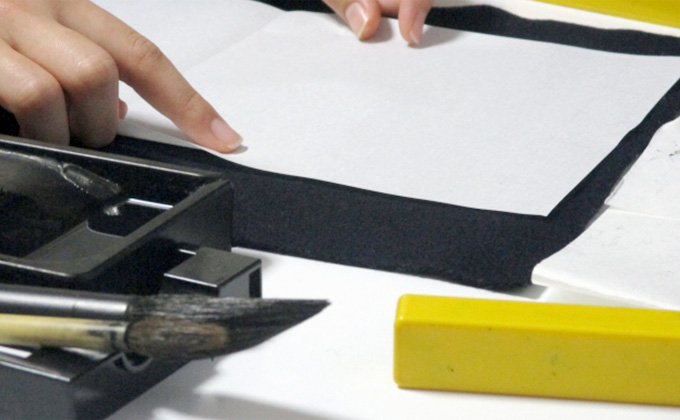 Similar to Americans, Japanese people make New Year's resolutions. The difference is, they often express their New Year's resolutions through calligraphy. Many schools host calligraphy "tournaments" shortly after the winter break, so the holiday will probably involve some liquid charcoal ink, too.
Kids look forward to receiving otoshidama (little envelopes of money) from grandparents, aunts, uncles and parents.  Before the age of television, oshogatsu (New Year's) was also a time of traditional games like karuta (a card slapping game) hanetsuki (similar to badminton, but with wooden boards instead of rackets), okoma (tops wrapped and released with a short rope), fukuwarai (making a funny face while blindfolded, kind of like "Pin the Tail on the Donkey") and tako-age (kite-flying). Lucky children whose parents and grandparents pass on these classic activities may still enjoy them during the holiday.
Valentine's Day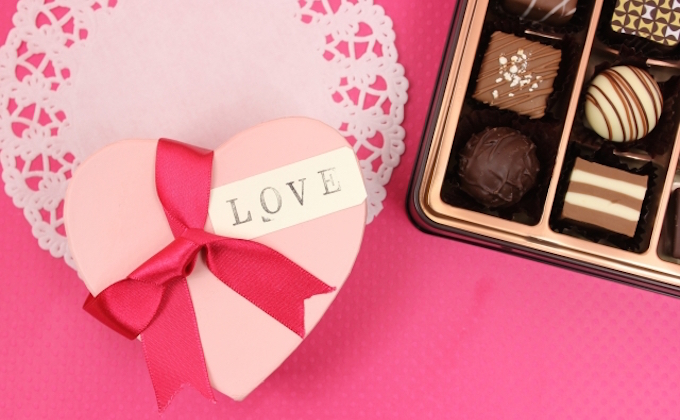 Girls go out of their way to make homemade chocolates, truffles, cakes and cookies for their sweethearts or crushes on Valentine's Day. They also make extra for their friends (boys or girls) and coolly pass them out as tomo-choco (friend chocolate) just to be clear that their feelings are plutonic. Giri-choco (for coworkers, supervisors or bosses for whom you do not have strong feelings) are also popular, and even subtly required at some companies. Men and boys are not expected to do anything during this romantic holiday besides humbly receive, consume and express thanks.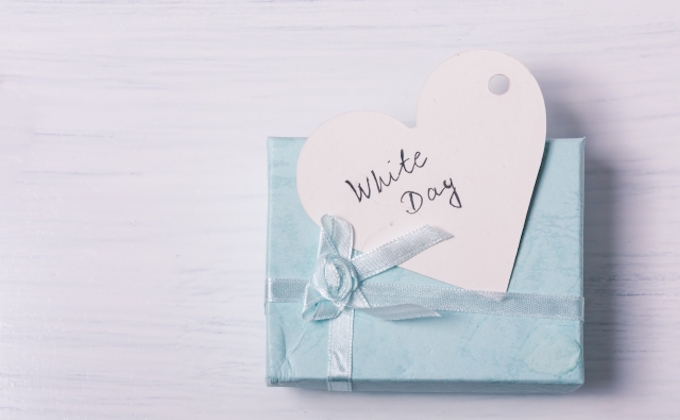 The counterpart to this holiday is exactly a month later: White Day, March 14th. Now it`s time for the men and boys, as well as friends, teachers, and others who were surprised by a Valentine gift, to give back! Some may go out of their way to select a nice box of chocolates (usually white chocolate) or an elegant handkerchief. Things you will not see presented are: lingerie, flowers and jewelry. Elementary school-age boys' mothers are usually in-charge of remembering which girl(s) gave her son chocolates, and preparing the compulsory White Day return gift.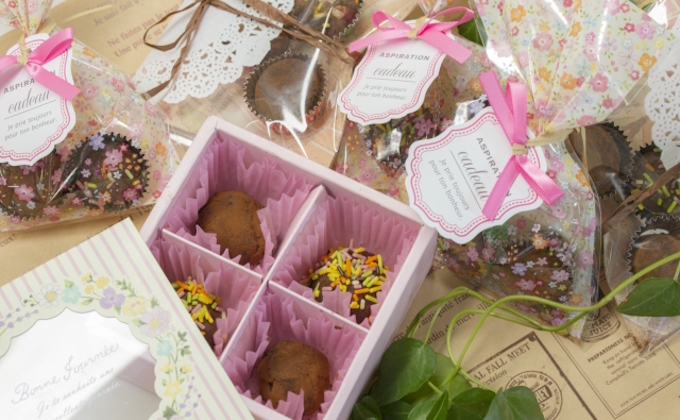 Japanese shops and supermarkets, of course, make this holiday convenient by stocking their shelves with ready-made items in a variety of styles (from cute to elegant) and sizes. Supplies like truffle molds, heart-shaped cake tins, cream and cocoa powder are also in abundance for the more ambitious lovers.
Easter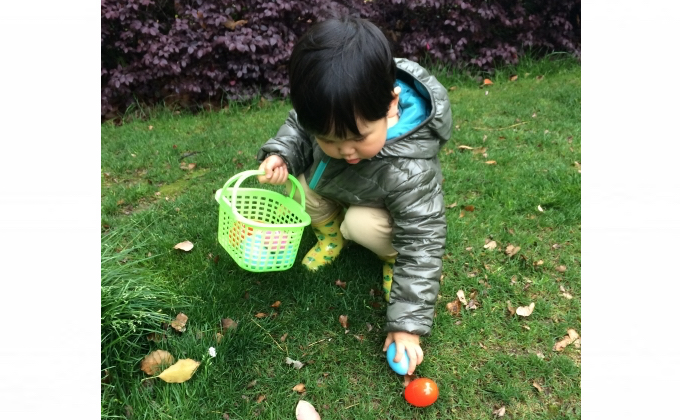 While still getting its footing, Easter is slowly claiming shelf space for itself in Japanese stores. As with other essentially Christian-based holidays in Japan, most people are still unfamiliar with the original story, but are eager to adopt this spring festival! Easter eggs in a variety of styles: colorful plastic, chocolate and candy, can be found in many places. Churches, too, sometimes plan Easter egg hunts, brunches and special sermons for anyone who is interested.
Halloween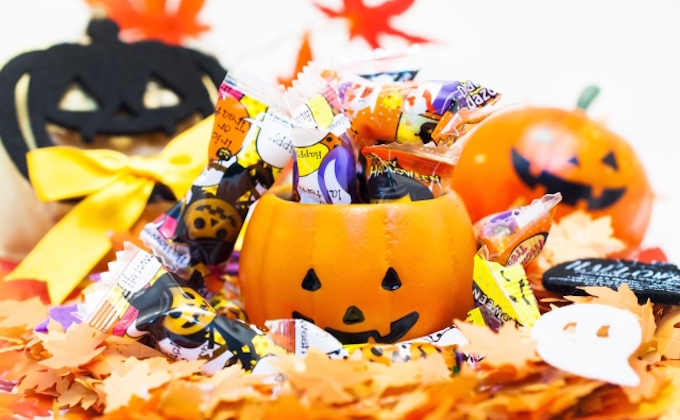 Gaining momentum year after year, Halloween goods are becoming more common in Japanese stores. Displays of costumes, paper plates and cups with a Halloween theme, and typical Japanese snacks with spooky packaging can be found as early as August! Halloween-themed cakes, cookies, breads and other treats are popping up all over. Seasonally appropriate ingredients like apples, pumpkins, pears, grapes and chestnuts are used to make creative sweets, perfect for a spooky get-together.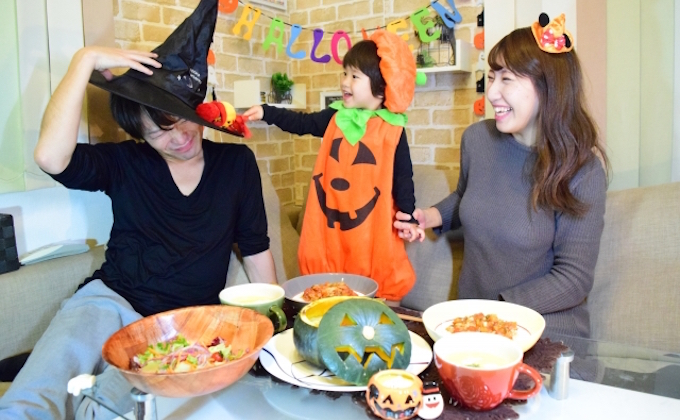 In the bigger cities, kids of all ages enjoy dressing up and taking to the streets for parades and partying. Trick-or-treating is still rare, but practiced in some parts of the country, especially city apartment complexes or housing developments where there are a lot of kids. Local non-profit or civic volunteer groups may host events at community centers with Halloween-themed crafts, jack-o-lantern carving and best-costume contests. Games like pass-the-orange and bobbing-for-apples are less common, but are sure to catch on in the future!
Christmas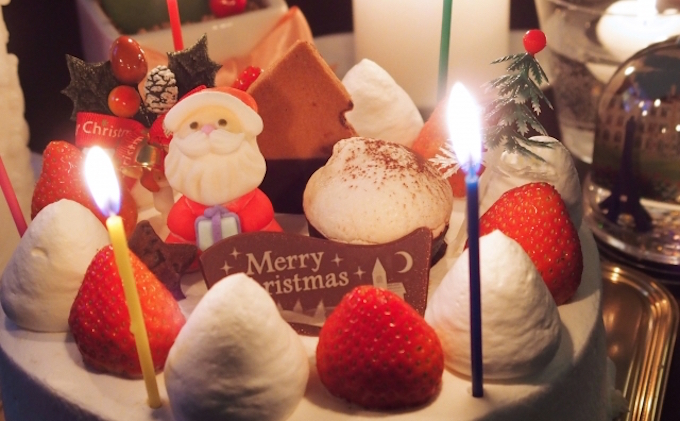 Christmas in Japan is all about enjoying "Christmas in a little cake." December 24th is usually a romantic night for couples, with restaurants receiving table-for-two reservations far in advance. Fancy gifts are often exchanged while enjoying an elegant meal.

Families, especially those with small children, will spend the holiday in a slightly different fashion. Red and white Christmas cake, or a chocolate Yule Log, will be made especially, or ordered from a local shop (way ahead of time!). The dinner menu will include fried chicken, most likely from Kentucky Fried Chicken. Rural communities without a KFC will still be able to get their bucket of KFC Christmas chicken through a local convenience store or supermarket. Parents will promise a visit from Santa if the children behave, and good little boys and girls will find a present on their pillows in the morning.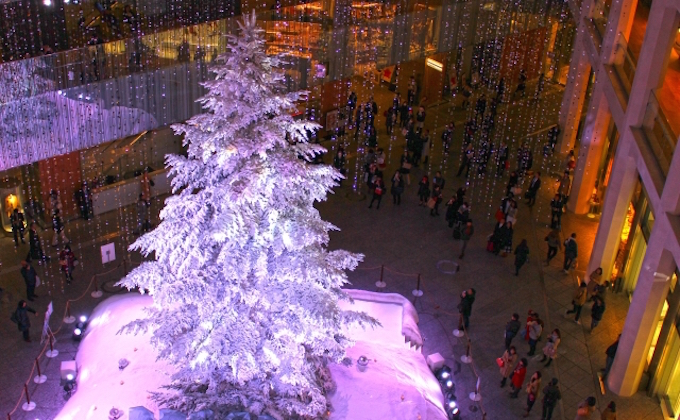 Christmas-themed illuminations decorate malls, parks, hospitals and even shrines. Department stores set up Christmas trees and Santa displays. Stores stock Christmas "boots" (an alternative to the traditionally hung stocking or a tribute to Santa's footwear?) stuffed with treats and small toys for children.

Local Christian churches offer Christmas services and may organize a night of caroling. Even Japanese versions of Christmas songs like "Jingle Bells" and "Rudolph the Red-nosed Reindeer," as well as original songs like Awatenbou no Santa Kuroosu, (The Hasty Santa Claus) are sung and heard during the holiday season.
More links to whet your appetite for learning about Japan and all things Japanese