暗闇坂 宮下 神楽
Kurayamizaka Miyashita Kagura
STORE INTRODUCTION
Private rooms are available.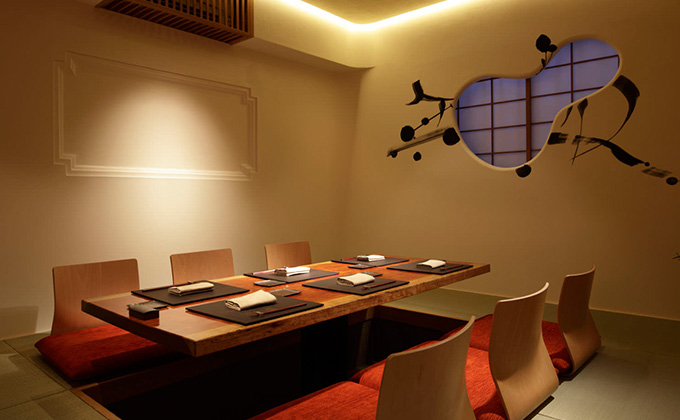 We have modern, Japanese-style private rooms with a soft, reposeful atmosphere of white plaster walls.
The bold work on the wall, by rising calligrapher Ms. Suitou Nakatsuka, is eye-catching.
Please have a leisurely and relaxing time in our private rooms, enveloped in the warmth of the white mud walls and plain wood.
Seasonal dishes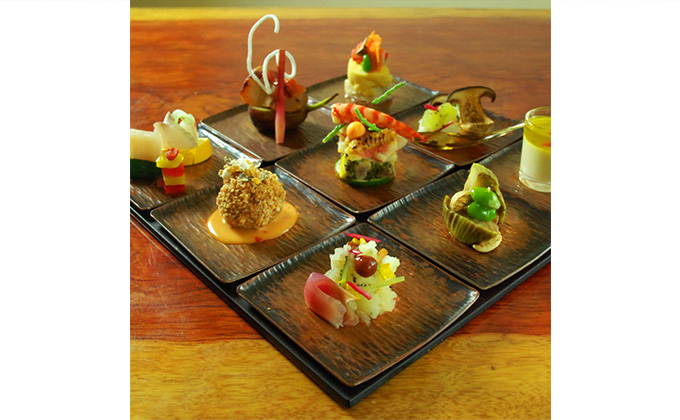 We have various colorful and flavorful dishes prepared with our chefs' meticulous skills, such as sashimi and grilled dishes (made with seasonal fish sent directly from Ishinomaki every day), and boiled, seasonal vegetables sent fresh from various areas.
Please enjoy the luxury of traditional Japanese dishes, prepared elaborately with with an eye on tradition using seasonal foodstuffs.