暗闇坂 宮下 青山
Kurayamizaka Miyashita Aoyama
STORE INTRODUCTION
Private tatami rooms suitable for special occasions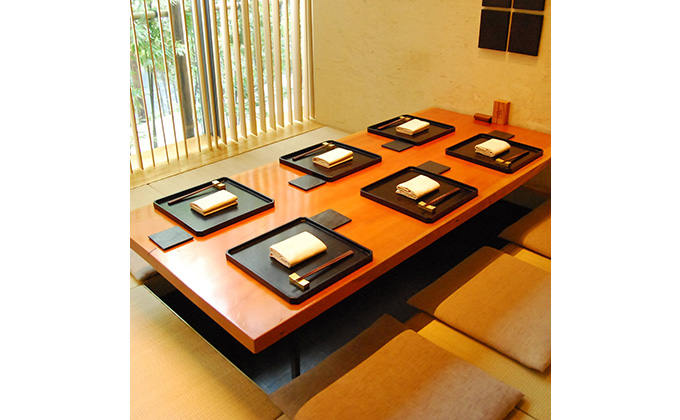 From the window you can see the entrance, and rows of bamboo trees of Baisouin Temple located beyond.
We have private tatami rooms with a relaxing atmosphere in spite of our location in the center of Tokyo, Aoyama Gaienmae (the neighborhood near the Outer Gardens of the Meiji Shrine).
All the way in the back of the restaurant, we also have private tatami rooms, with sunken kotatsu-style tables, where you can enjoy your dinner in private.
Please, take a moment to relax with people dear to you.
Enjoy a Japanese Kaiseki meal in a private room with a modern atmosphere.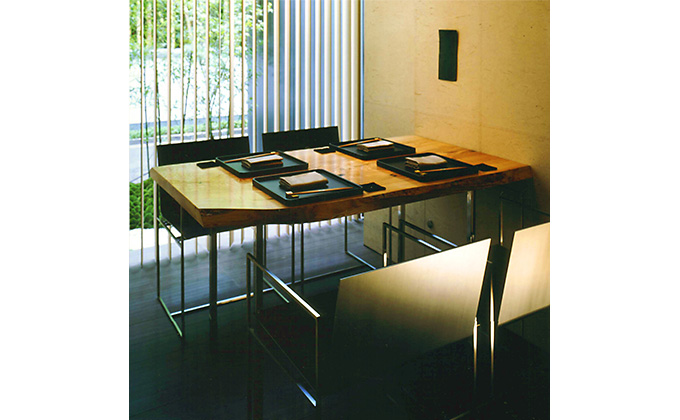 We'll arrange for your precious dinner time with our highly advanced, colorful Japanese dishes and Kaiseki meals, in a private room with a modern interior designed by Mr. Kengo Kuma.
Please, make yourself at home viewing the inner garden through the window and becoming enveloped in a calm, Japanese atmosphere.
During lunch time, the green bamboo trees glow with the sunlight streaming into the gardens.