若どり 丸の内店
Wakadori Marunouchi
STORE INTRODUCTION
How to pay
Payment can be settled at the table. We accept cash and credit cards.
Otoshi charge (cover charge)
Please allow us to serve a small appetizer for each guest and add a cover charge of 500JPY/person to your bill at dinner time.
Our specialty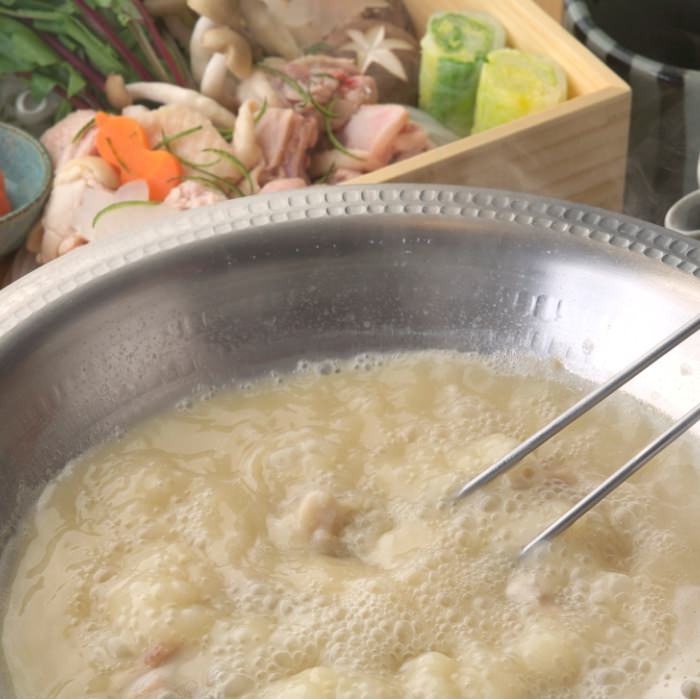 Mizutaki Hot Pot
Our special: Mizudaki hot pot, is a deluxe hot pot rich in collagen.
This exquisite, collagen-rich soup is made by slowly boiling fresh chicken bones.
Please eat it by dipping in original ponzu citrus soy dipping sauce, with its rich citrus aroma, and red yuzu citrus pepper.