炭火焼 神戸牛 いく田
Chargrilled Kobe Beef Ikuta
STORE INTRODUCTION
Only the finest Kobe Beef is served at Chargrilled Kobe Beef Ikuta!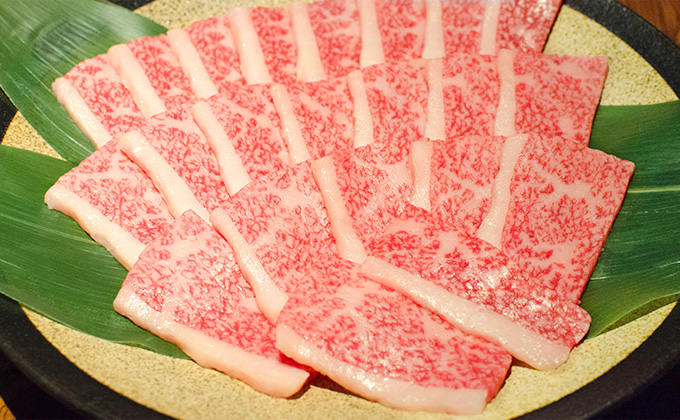 Our executive chef goes to the Kobe Central Wholesale Market and participates in Kobe Beef cattle auctions. He selects and buys whole cows of the highest quality (graded A5 and higher than 11 on the BMS [Beef Marbling Standard]) so that we can offer the finest beef.
Partnership with a pasture of the finest Kobe Beef cattle
Our executive chef was raised on a farm, and has pursued only Kobe Beef since he first encountered them, twelve years ago, in a pasture of the highest quality Kobe Beef cattle. We offer extremely rare beef selected with the excellent eye of our top chef.
Relish the highest-grade of Kobe Beef!
Experience the just-right balance of sweet fat that melts at room temperature and tasty lean meat. We always buy whole cows so that we can offer our customers the best Kobe Beef at a reasonable price.
Excellent Kobe Beef slow-cooked on a charcoal grill
Our chargrilled, finest selection of Kobe Beef is unparalleled.