STORE INTRODUCTION
What is Okukuji Shamo?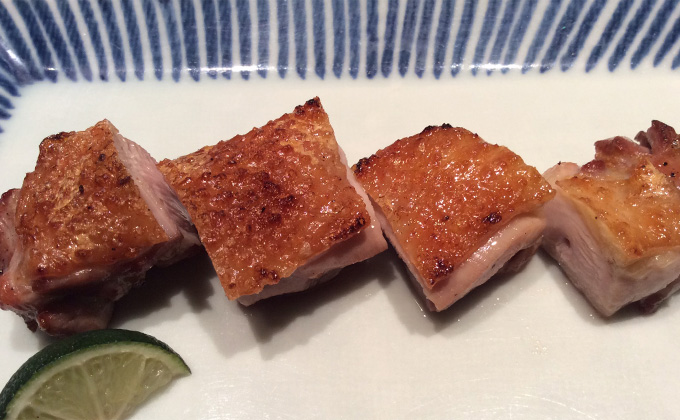 Okukuji Shamo is poultry reared in the relaxed environment of mountain villages of the Okukuji District in the north-west part of Ibaraki Prefecture. Its blood contains 50% of the blood of the Shamo Chicken, used for cockfighting, so its meat is lean and has a firm, elastic texture.
Selected seasonings and flavorings
To maximize the taste of Okukuji Shamo Chicken, only the best seasonings and flavorings, such as soy sauce, sweet cooking rice wine, salt, and others, are used.