渋谷 和食 鮨 天ぷら わだつみ
Shibuya washoku sushi tempura Wadatsumi
STORE INTRODUCTION
Shibuya Maruyamacho Wadatsumi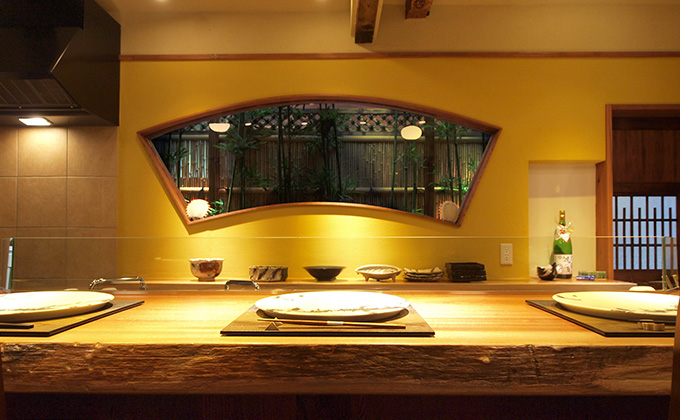 Wadatsumi is a retreat-like Japanese restaurant, in a renovated old Japanese-style house, located in Maruyama-cho, Shibuya. We offer excellent dishes created by chefs with a long track record in the Japanese cuisine industry, and sushi chefs who incorporate both tradition and new creativity into their dishes.
Course meals and our signature lunch menus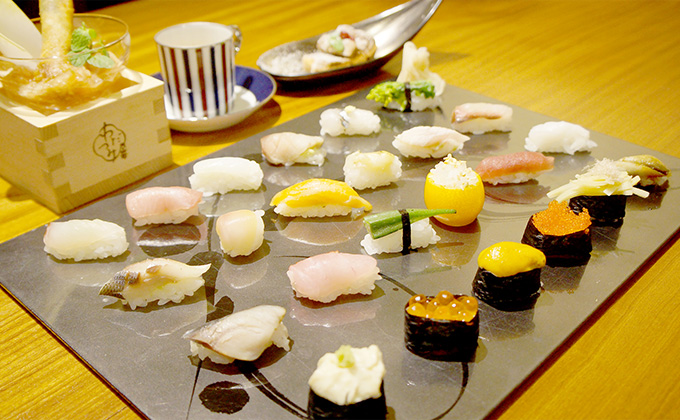 Our lunch menu "Hime-nigiri (24 pieces of hand-shaped sushi)" is gaining huge popularity, so try it yourself (reservations required)! Other lunch menus include Wagyu Hitsumabushi (grilled Wagyu beef on rice with broth), simmered fish, and more.
At dinnertime, we offer course meals at 5,000JPY, 8,000JPY, 10,000JPY and 15,000JPY. These course meals are deliciously prepared from seasonal ingredients. Add the pleasure of enjoying scrumptious alcoholic drinks, and you're guaranteed to have a pleasant time at this old Japanese-style-house hideaway.