和食 銀座四季庵
Japanese cuisine Ginza Shikian
HOSPITALITY(OMOTENASHI)
All kinds of in-season foodstuffs are sent directly from the Sanin district.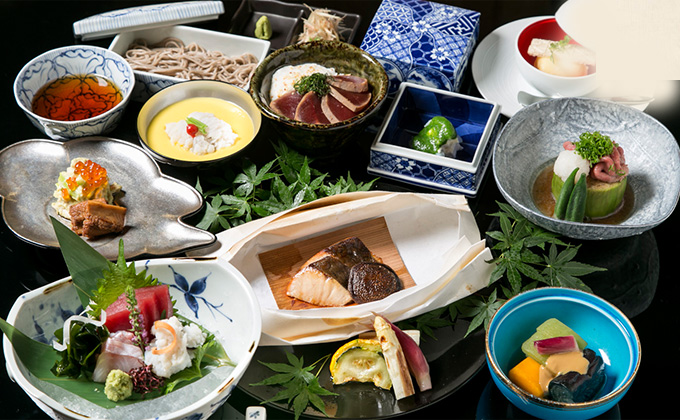 We use only Koshihikari rice, which Tottori Prefecture's rice meister has rigorously selected. In addition, we treat our guests with a spirit of omotenashi by serving Sanin's best-choice foodstuff, such as seasonal vegetables sent directly from contract farmers, Tottori beef and Daisen chicken.
Savor fresh, seasonally limited foodstuffs, too.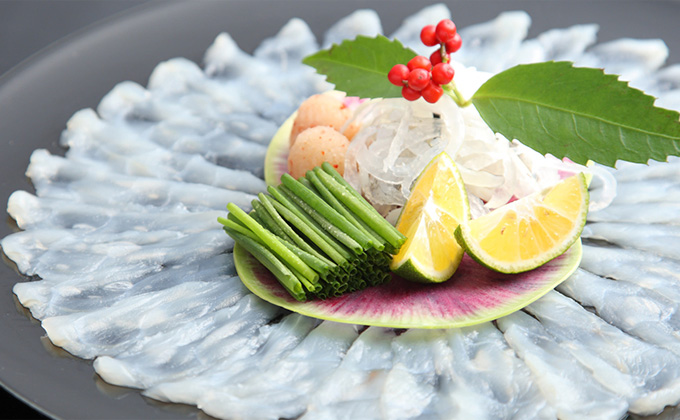 Besides matsubagani and torafugu landed at "Sakai Port," one of Japan's leading fishing ports, you can taste fresh food from each season, such as Tottori beef, Shimane beef and Daisen chicken. We make the best use of the natural flavors contained in the specialties of the Sanin district.