お座敷天婦羅 天政
Ozashiki-Tempura Tenmasa
HOSPITALITY(OMOTENASHI)
Take note of our originality!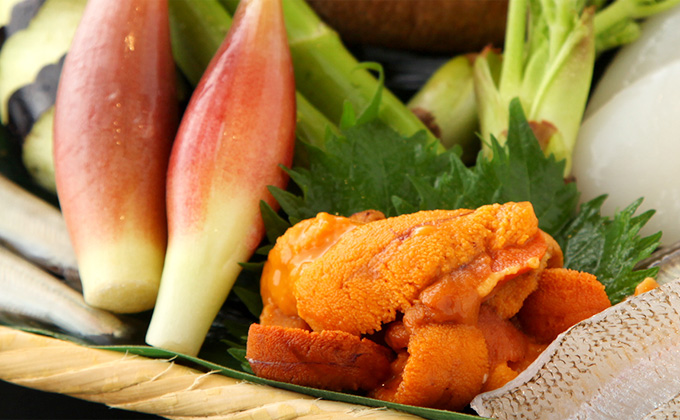 In order not to get into a rut, the chefs sometimes make a type of tempura called "kawariage" (eccentric tempura). For example, one kawariage is made of sea urchin wrapped in dried seaweed. Another has several kinds of minced ingredients rolled into balls that are fried slowly in a way similar to steaming. Come and enjoy a variety of exciting and original dishes.
Thinly battered tempura fried in fresh oil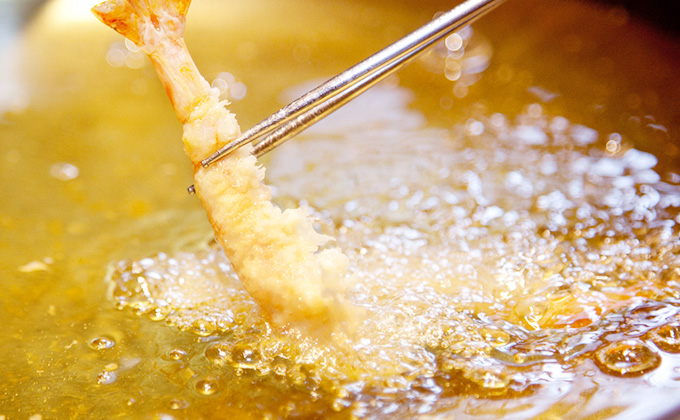 Thinly battered tempura, fried in cottonseed oil which is frequently replaced with new oil, has a light, delicate taste. And there is more to it than just frying. The chefs vary the oil and its temperature depending on the ingredients, in order to achieve the most delicious tempura.
Third Master embodies First Master's skills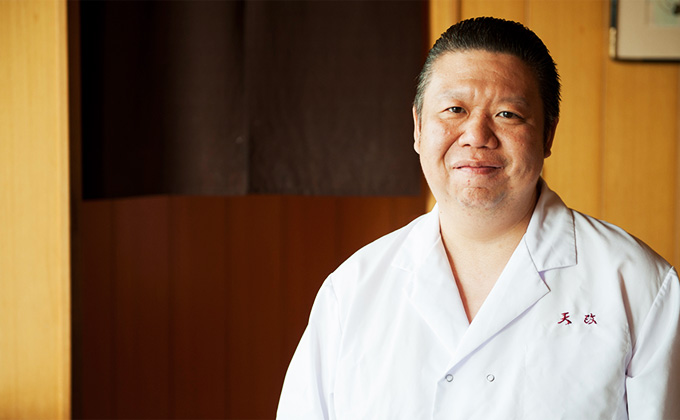 Yoshiaki Hashii, third master chef, was born in February of 1968. At age 18 he started serving his apprenticeship here, and even now, as the number three man in the kitchen, is channeling the founder's spirit by dedicating himself to making tempura. He has frequently been featured in the media through cooking programs.