方舟 新橋店
Hakobune Shinbashi
HOSPITALITY(OMOTENASHI)
We scrupulously select Japanese sake.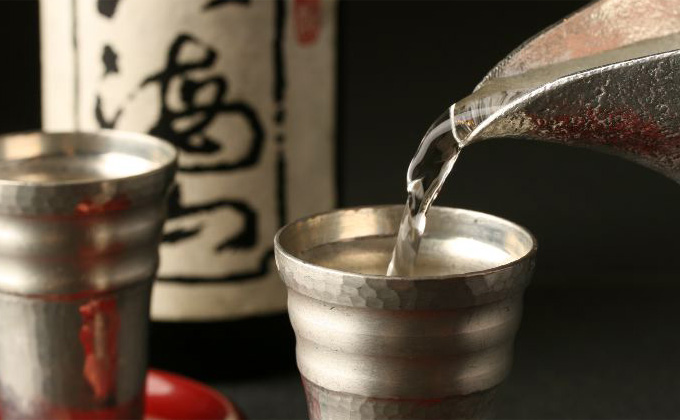 We always have 250 kinds of sake available at our sister restaurant.
Upon advanced request, we will prepare your preferred brand-name sake. Please feel free to contact us.
A qualified kikisake-shi (master of sake) will offer advice on the best sake, according to your preference and selected dishes, choosing from the sake of four prefectures: Niigata, Ishikawa, Toyama, and Fukui.
We serve sake in tin glasses. Tin does not give off any smell or get rusty, and tin glasses make the taste of sake mild with an ion effect of removing unpleasant tastes. In addition, tin glasses can maintain sake at the best preferred temperature.
Please enjoy the original flavours of sake to the fullest.