今よし
Sushi Imayoshi Otemachi
Recommendations
Dream Course
10,800 JPY
夢コース
small appetizer, assorted sashimi, 4 seasonal dishes, choicest seasonal nigirizushi, soup and seasonal fruit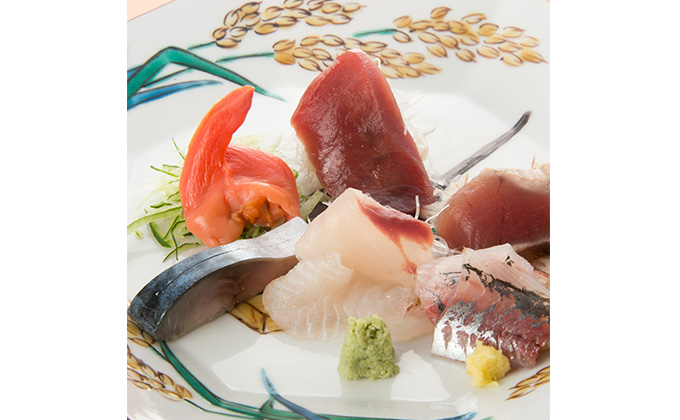 Assorted Sashimi
3,500 JPY per person
お刺身盛り合わせ
We're proud of the ingredients purchased each day through original means. This menu is prepared in accordance with your budget and tastes.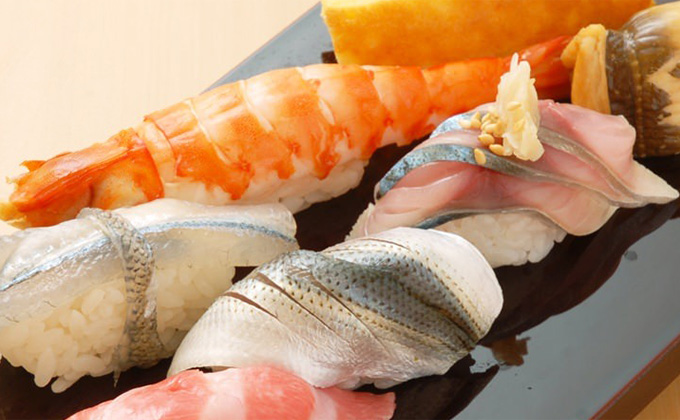 Assorted Nigirizushi
3,000 JPY per person
にぎり盛り合わせ
We make each piece with care, using rice prepared with skills inherited from our predecessors. This menu is prepared according to your tastes, with a focus on ingredients in season.
Bakudan
1,000 JPY
バクダン
Please, put the finely chopped, fresh seafood mixed with fermented soybeans on dried laver and eat. Perfect as a tidbit for alcoholic beverages.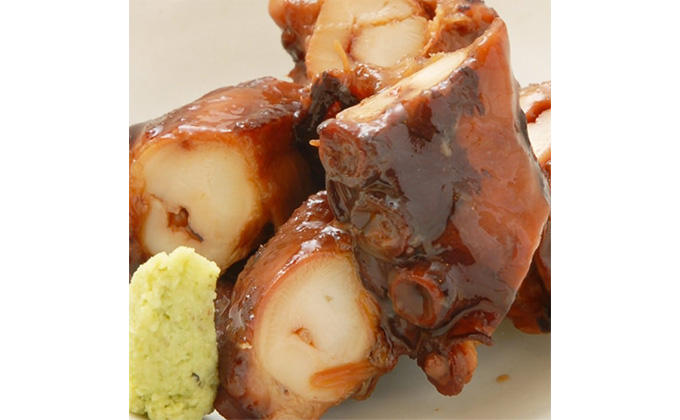 Octopus Simmered Tender
1,200 JPY
たこの柔らか煮
This is our signature dish, made by simmering octopus slowly. Please, enjoy a texture unlike that of typical octopus dishes and the flavor of the broth which has permeated the flesh.
Course Dishes
【Dream course】
10,800 JPY
夢コース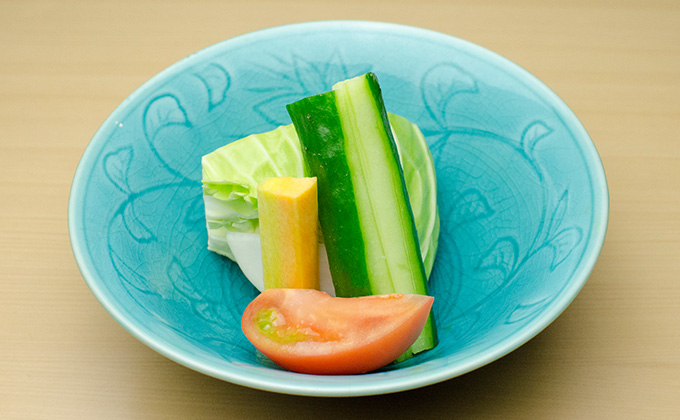 Assorted vegetables sent directly from the MAMADA's FARM.
Gorgeous Assortment of Sashimi (8 Kinds)
豪華お刺身盛合せ(8種盛り)
For example: medium-fatty bluefin tuna, bluefin red meat, natural sea bream, natural left-eyed flounder, horse mackerel, vinegared mackerel, abalone and kanburi (yellowtail caught during the cold season)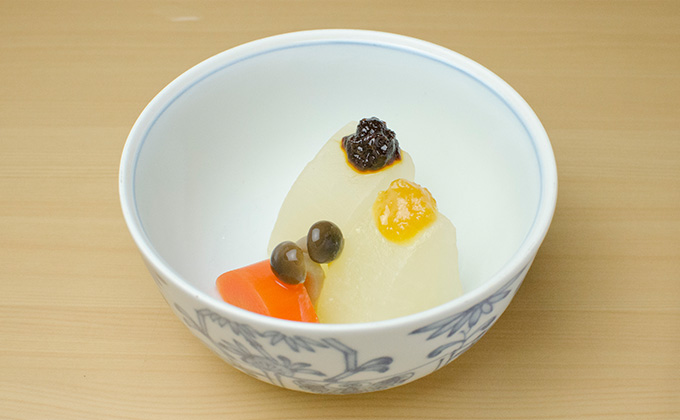 Simmered in a broth made with fresh dried bonito shavings, Kyoto's traditional daikon radish is one of our four seasonal dishes.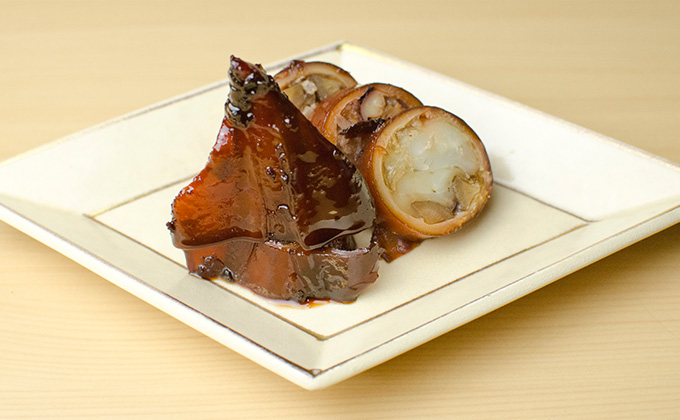 Boiled Spear Squid with Roe
子持ちヤリイカの煮付け
Another of our four seasonal dishes, burdock and spear squid roe are packed inside seasonal winter squid, and boiled.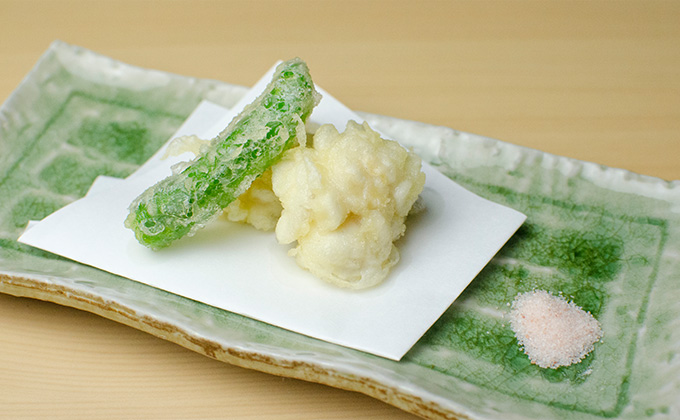 One of our four seasonal dishes, soft roe is deep-fried with the fluffy texture intact. Adding salt is the recommended way to savor it.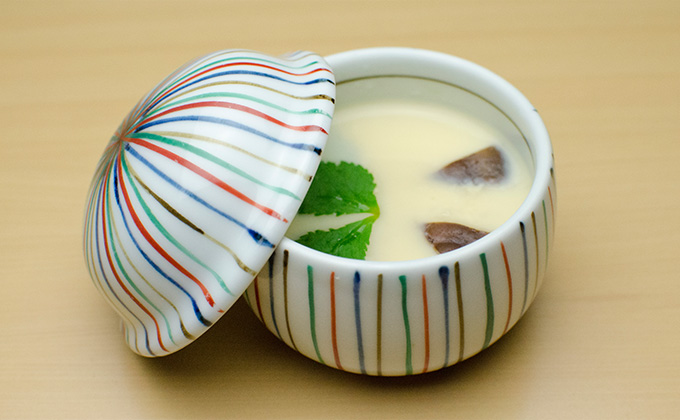 Another of the four seasonal dishes, this is a standard menu item of steamed beaten egg with several kinds of ingredients, such as mitsuba (Japanese chervil) and shiitake mushrooms.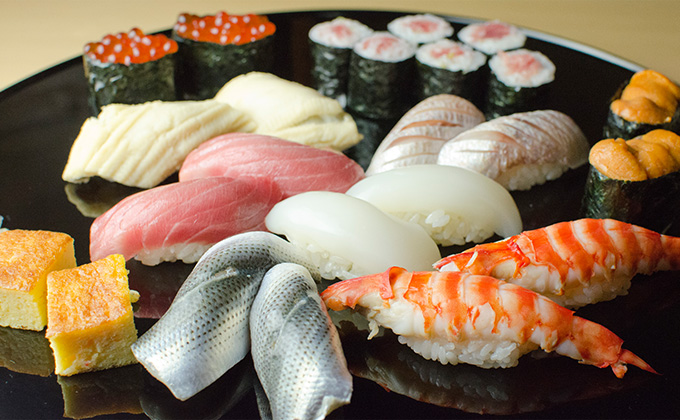 Choice Seasonal Nigirizushi
季節の特選にぎり
For example: very fatty bluefin tuna, raw sea urchin from Hokkaido, salmon roe pickled in soy sauce, kanburi, sumiika (golden cuttlefish), kohada gizzard shad, fluffy conger, prawn, tuna roll, cucumber roll and Japanese omelet.
Lunch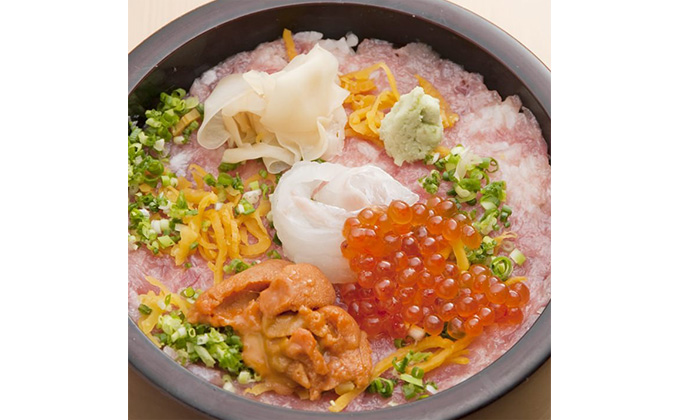 Hana (flower) 4-Toppings Bowl
1,200 JPY
華四種丼
Green Onion and Fatty Tuna Bowl
1,000 JPY
ねぎとろ丼
Chirashizushi (assorted sashimi on sushi rice) for 1 Person
1,000 JPY
ちらし一人前
Chirashizushi for "1.5 Persons" (1,500JPY) is also available.
Deluxe Chirashizushi
2,000 JPY
上ちらし
Hana Chirashizushi
3,000 JPY
華 ちらし
Miyabi Chirashizushi
4,000 JPY
雅 ちらし
Chef's Best-Choice Nigirizushi
1,000 JPY
おすすめにぎり
Nigirizushi for "1.5 Persons," made up of 12 pieces of nigirizushi and 3 sushi rolls (1,500JPY) is also available.
Deluxe Nigirizushi
2,000 JPY
上にぎり
Super Deluxe Nigirizushi
3,000 JPY
特上にぎり
Miyabi Nigirizushi
4,000 JPY
雅 にぎり