TRG Info and Advice
Keeping Our Expat Voices Heard
So, you are a foreigner in Japan and want to vote in the next federal election!? All countries have different rules when it comes to voting from abroad, but I find it's best to start with your embassy here in Japan. Since I am an American citizen and have lived in Japan for a while, I have had my share of absentee ballot guffaws. This year, though, I'm determined to get it right!
It's not as daunting as it seems!
If you haven't already sent in your Federal Postcard Application (FPCA), fill it out and send it in ASAP. The Federal Voting Assistance Program is here to serve Americans living abroad and a visit to their website will provide you with 99% of what you need to know. It took me all of fifteen minutes to fill out the easy application, print, sign and scan it, then send it via email to my county auditor. If that doesn't sound so easy to you, you can also mail it, but due to staff shortages during the pandemic (and a new, clueless Head Post Master), the US Embassy in Tokyo recommends sending all official mail through them to ensure safe passage to the US of A. Here is their street addresses:
American Citizen Services
U.S. Embassy Tokyo
1-10-5 Akasaka
Minato-ku, Tokyo
107-8420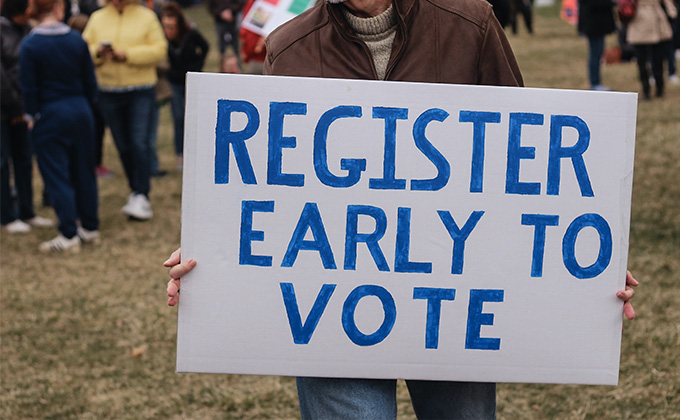 What if you no longer have an address in the US, or are not sure where to send your FPCA? Go to Overseas Citizen Voter on the FVAP website, then click on Voter Registration and Ballots. Choose your home state if you have one, or where your parents/guardians are living at the moment. The Additional Information section under Voter Registration is especially helpful. When a search for my name didn't show up in my parents' current county (silly me, I thought it might because I get mail at their house), I did a search in the county of the last place I had lived. My name was on the roster there so I'm good to go!
How about children who are American citizens (hold a consular report of birth abroad, passport and social security number), but were born abroad and have never lived in the US? The FVAP website has a list of states that allow these international voters to claim their parents' most recent residency, and therefore be eligible to cast their ballots. Note that if your state is not on the list, there are other ways around this dilemma, like contacting your election official directly and following up with an edible gift basket!
Here is one more US website about voting from abroad, that has succinct and helpful advice.
Why should I vote if I live overseas and don't ever plan on moving back?
Well, foreigners, even long-term residents, still can't vote in Japan, so we might as well cast our vote where it is welcome. The insight of expats can be a valuable point of view. We are given the advantage of being able to see our home countries through the eyes of other nations. Topics that get covered in the news are different, cultural interpretations are different, reporters' angles are different. Thus, we can act as a little Jiminy Cricket conscience to those who are living in the forest and cannot see the trees!
Things that happen at "home" still affect us, too. The ability to freely come and go between your country of birth and your current residence can be affected by who is in charge. If you have kids or a spouse, educational and career opportunities can also be affected by national policies.
Plus, you never know what the future holds. You may find yourself living in the States again someday! This Swiss-based, expat-friendly website has some great suggestions for ways to get involved. My favorite: put your congressperson on your contacts list!
You may be surprised at the number of people living outside of their country of origin. If we banded together, we could have a pretty powerful lobby! Thanks to this somewhat dated piece, I realized that expats could actually swing the election!
Decisions being made at home could even affect your right to a voice. Canada tried to limit expat voting for people who had been living outside of the country for more than five years, but the Supreme Court eventually ruled that all citizens, regardless of the location or duration of their current residences, should be eligible to vote.
Are there any alternatives to procuring an absentee ballot? Voting by Proxy, for example, is that still a thing? According to my search, voting by proxy is mostly allowed only in the UK and some of the more sparsely populated territories of Canada. By sending in a proxy form, you can name someone to go to the polls and cast your vote in your absence. There are a few bureaucratic procedures, but nothing seemingly too stressful. Companies often use this procedure when voting on new policies at board meetings where not everyone can be present, but countries using it for actual elections are rare.
How about casting my vote in Japanese elections?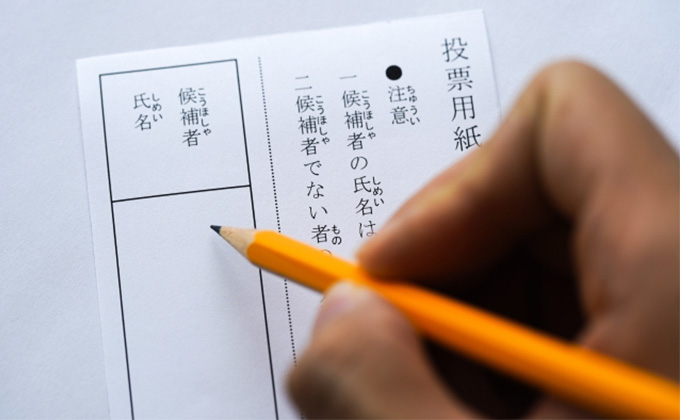 Is there any way a foreign resident could get to cast his/her vote in the next local election? Unfortunately, though many efforts have been made since the early 1990's to provide suffrage to permanent residents like ethnic Koreans, the only current option for those who want the right to vote is to become naturalized citizens.
Way back in 2014, when Japan started to prep for the 2020 Olympics, the issue of giving foreign residents the right to vote flared up. Some local precincts were toying with the idea of allowing all residents (even non-Japanese) to participate in local referendums based on a loose interpretation of an article in the Constitution. This somewhat xenophobic article outlines the details of what went down in Kawasaki and Osaka. My feminist side applauded when the powerful Yuriko Koike was recently reelected governor of Tokyo, but then I found this disappointing article from 2017. I really cannot see any reason why all residents who live and work, especially those who are birthing additions to the dwindling population and sending their children to local schools, shouldn't have a voice when it comes to making decisions about their community!
For those of you involved in international marriages with biracial, bicultural, bilingual kids, these factors may present other dilemmas. You may have ten passports in your fanny pack when you travel now, but will these children eventually have to choose a nationality in order to exercise their voting rights in either country? This Japan Times article explores the dual citizenship issue in-depth.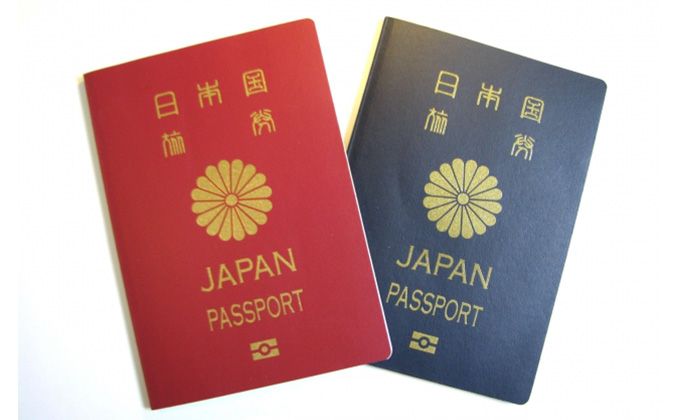 My buddies at the US Embassy say that the "Don't ask, don't tell," policy works best, but the last time my son had his Japanese passport renewed, there was a new question on the form, blatantly asking whether he holds other passports. I am confident, however, that Japan will figure out soon enough that alienating these wonderful additions to society is not in its best interest, and as soon as my right to vote is installed, I will be lobbying for the law to change!
In the meantime, I am anxiously awaiting the arrival of my absentee ballot! How about you?
Want to know more? Click here for a collection of articles on everything Japanese.