TRG Info and Advice
From Cute-Scary Yokai to Terrifying Onryo, and all the Yurei in Between: Japan's Ghostly Obake
Just in time for summer, let's delve into the world of Japanese ghosts and spirits! While North Americans have Halloween and All Saints/All Souls Days, Japan's obake (which include onryo, yurei and yokai) prefer to visit in mid-August. This is the season of OBON, when ancestors are said to return to their family tombs or altars to be honored by their descendants.
A Little Bit about Obon
Similar to All Saints Day in Mexico or Memorial Day in the States, Japanese families clean and decorate the family gravesite in preparation for Obon.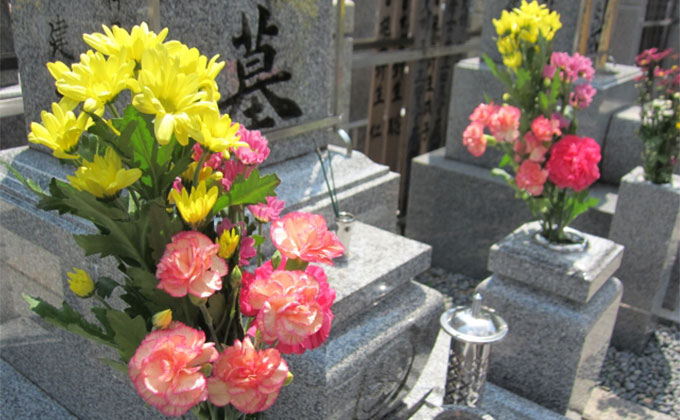 Fresh flowers are placed in front of the various headstones, some dating back hundreds of years. In my husband's family, we place lotus leaves on top of each marker, then pour water over them to satisfy the spirits' thirst. Incense is lit and each family member takes a turn placing a stick of incense on the graves, and praying for watchful guidance from the ancestors.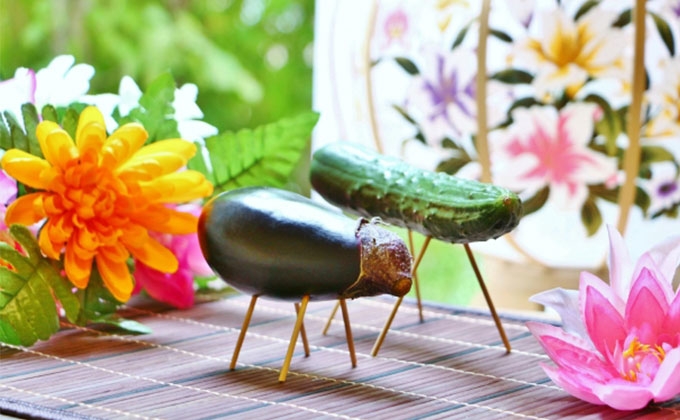 My mother-in-law also makes a cucumber into a horse and an eggplant into a cow, to be placed on the Buddhist altar in the family home. It is thought that the ancestors will ride the fast horse to arrive home quickly, but the slow cow on the way back, so as to not leave in a hurry. We welcome (living) family members from near and far, and catch up over BBQ, sushi and fireworks.
Visitors from Beyond
Since the gates to the spirit world are open during these times, some less benevolent beings may pay a visit to the living realm. Onryo, or ghosts who have suffered a violent death or suicide, are the ones to really avoid at all costs. Though they are thought to have a target (usually anyone related to the torture they suffered while alive), superstition says they will show no mercy to anyone in their path. The famous Yotsuya Kaidan's (Ghost Story of Yotsuya) Oiwa is a horrifying story that includes betrayal and disfigurement, just to name a few misdeeds. It's no wonder she feels the need to haunt the living. Hairy Sadako from The Ring series is another one to watch out for. Don't go down any dark alleys, either, because Kuchisake Onna (slit mouth woman) is even more horrifying thanks to the current prevalence of people wearing facemasks!
Maybe it is because I've given birth four times, but I find the ubume the most frightening of Japanese yurei (basic ghosts). Having died in childbirth, the ubume is desperate with worry for her child. Since this is a restaurant site, I won't go into detail here, but if you have a strong stomach, check out the hyperlink. Make sure to read about the kosodate yurei (child-raising ghost), too, if you want a couple of sleepless nights! Like the ubume, this spirit is concerned with the well-being of her child and will interact with the world of the living in ensure his or her care, even buying candy with her burial money!
There is a lighter side to Japan's obsession with the supernatural: yokai. These interesting otherworldly creatures can be found in the popular manga and anime Gegege no Kitaro. With a mother who gave birth to him from the grave, and a father who is an anthropomorphic eyeball, Kitarou is the last in a long line of yokai. The creation of Shigeru Mizuki, Kitarou has been entertaining his fans for more than fifty years, making these casually feared demons and ghosts slightly more lovable with endearing behavior and a catchy theme song.
For the Love of Goosebumps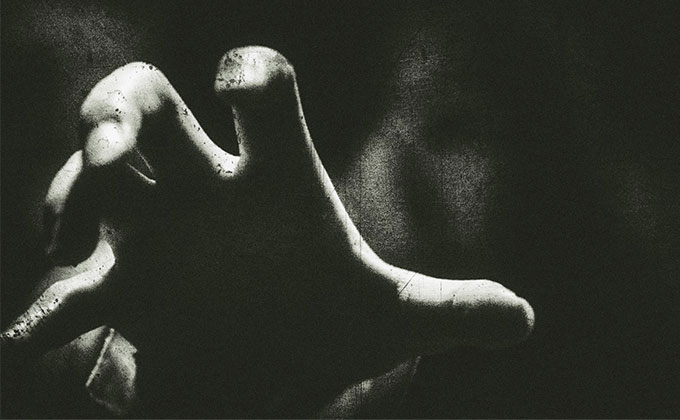 So what can you expect to find in a typical Japanese haunted house? There is usually a male demon or two, but most horror stories revolve around wronged women back for revenge, the epitome of an onryo!
If you really want to be frightened Japanese-style, and take your chances of meeting some of the most horrifying onryos, you should definitely try to go to one of Hirofumi Gomi's special summer edition haunted houses at Tokyo Dome City. Gomi has been called the pioneer of modern-day haunted houses, and his attractions can be likened to full-scale Broadway productions with elaborate sets, and performers who rehearse to perfection. Similar to the currently popular Escape Rooms in the States, participants in Gomi's houses are given a mission to accomplish while traveling through the haunted house. With spine-chilling titles like "Baby in Hell," "Feet Cutting Ghost" (participants are required to be barefoot!), "Love Letter from the Demon Realm" and "Home of a Vengeful Spirit" (Onryo Zashiki), you are sure to be scared out of your mind, but in a fun way!
He is also working on various short-term and permanent attractions around Japan, with the goal of producing horror-filled fun in all 47 prefectures someday! Researching and incorporating local ghost stories is one way Gomi gets his inspiration, with the added benefit of creating a nostalgic storyline people can easily identify.
While some spirits definitely have a vendetta, others are more benevolent. Amabie is one such yokai sweetheart who is here to save us from the coronavirus pandemic.
Instantly popular the minute her existence was revived on social media, she has been made edible in the form of sushi and biscuits, and wearable in the form of embroidery and pet costumes. She is even on a local post office sticker! Hail Amabie, full of grace…
More links to whet your appetite for learning about Japan and all things Japanese.