TRG Info and Advice
Costume Play in Japan, not Only for Halloween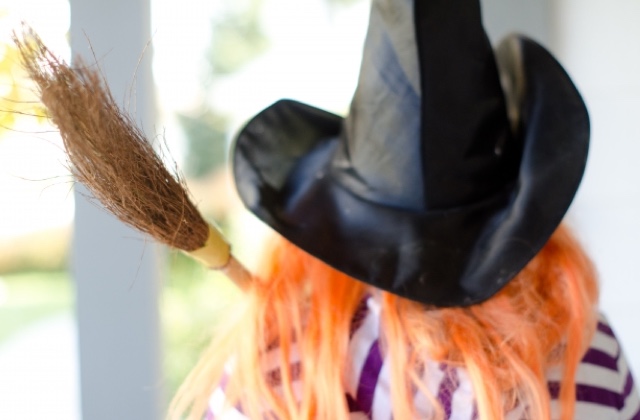 I love Halloween! I look forward to getting my costume together, finding the perfect prop, hairstyle and make-up to complete the look, and practicing "staying in character!" A witch must cackle and ride a broomstick around the yard, and a mermaid must pretend to swim wherever she goes. Pirates must have long swords and take people hostage. Students of English in my little one-room-schoolhouse are usually impressed by my efforts on Halloween, and (I think) look forward to seeing not only what I'm going to be every year, but what crazy things my character is going to do!
Dressing up in costumes for fun, or costuming, may have been limited to Halloween, sci-fi conventions, and Rocky Horror Picture Show screenings in the past, but it currently enjoys a highly esteemed rank in many countries. One place that does it extremely well is Japan, where cosplay is a seriously pursued hobby and even career option for some! Coiner of the term cosplay (a combination of costume and playing), is still up for debate, but its origin is definitely Japan. Some say it was Nobuyuki Takahashi and his friends who, after attending the World Science Fiction Convention in Los Angeles in 1984, wanted to give Japanese people a more modern word than "masquerade" to describe what they had enjoyed doing since the early 70s. Others claim it was Yoshihiro Yonezawa, underground comic supporter and co-founder of the three-day fan convention Comiket! Whoever it was, he or she can be proud that the word "cosplay" has been thoroughly adopted on an international level.
Some people are so good at it that cosplay has become a career. For these professionals, cosplay doesn't stop at the costume, although those who choose to be characters without official cosplay merchandise must create their own or tweak what is available to make it work. Like actors preparing for a play or movie, extensive research of the character to be channeled usually includes mimicking mannerisms, speech, and movement. This enables serious participants to re-enact favorite scenes from manga and anime stories, adding an entertainment element for festival attendees.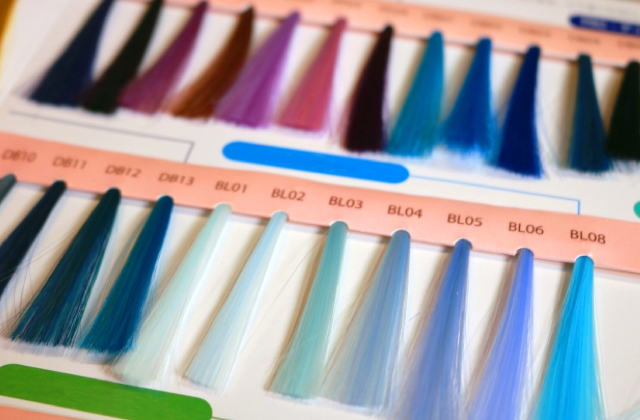 This glamorous hobby has created a demand for shops that stock costumes related to various manga, anime and, more recently, video games. Rows of wigs in every variation of color under the sun, hats, dresses, boots, weapons (fake ones, of course, this is Japan!), contact lenses, eyelashes, hair chalk, theater-quality make-up and more can be found at a surprisingly different array of stores. It is not unusual to find that many of the smaller shops are owned and/or staffed by cosplayers, both amateur and professional. Tiny boutiques with secret back entrances, giant discount stores, and even chains are picking up the trend!
So, if you're planning a visit to Tokyo, check out Takeshita-dori in Harajuku for a cosplay-esque catwalk of adventurous dressers. Toshimaen Amusement Park has been hosting cosplay festivals for nearly fifteen years, but will host their last in March of 2019, so try to visit before then. Sanrio Puroland will apparently take up the slack, however, starting with a Cosplay Carnival in April of 2019.
Tokyo Dome City also provides a colorful backdrop for cosplay fanatics, often hosting specific events. Some venues may require purchasing tickets in advance, or may only be open to those in costume, so try to contact them before you make plans. But, dressing up shouldn't be a problem, either, because there are a host of stores that cater to this exciting world and how fun would it be to spice up your trip with a day or night of cosplay!
For a more detailed description of cosplay stores and events, check out Compathy Magazine's webpage: Cosplay in Japan – The Ultimate Guide.
Another site with a great description of cosplay shops, what they have and how to get to the some of the more elusive ones, is https://japanwalkersea.com/must-visit-cosplay-shops-tokyo/.
YouTube even has some videos to guide you! Cosplay Life: Shopping in Tokyo, Episodes 1 and 2 show you the best places to go in Akihabara and Nakano Broadway.
Let's COSPLAY!
More links to whet your appetite for learning about Japan and all things Japanese
Want to know more? Click here for a collection of articles on everything Japanese.