暗闇坂 宮下 麻布
Kurayamizaka Miyashita Azabu
STORE INTRODUCTION
Our quality Japanese restaurant stands at the foot of Kurayamizaka in Azabu.
Our Japanese restaurant, linked by fate to Azabujuban and located at Kurayamizaka, is going to mark its twentieth anniversary. Keeping our initial intentions in mind, we search for delicious foodstuffs every day, and prepare them with care to wholeheartedly meet the expectations and wishes of our customers.
Experience the warmth of wood that has matured over time, by eating at our counter carved out of one chestnut log.
When you step through the entrance in the basement, you will feel soothed by the modern interior of plain wood, as if you were surrounded by trees.
Private rooms made colorful by seasonal flowers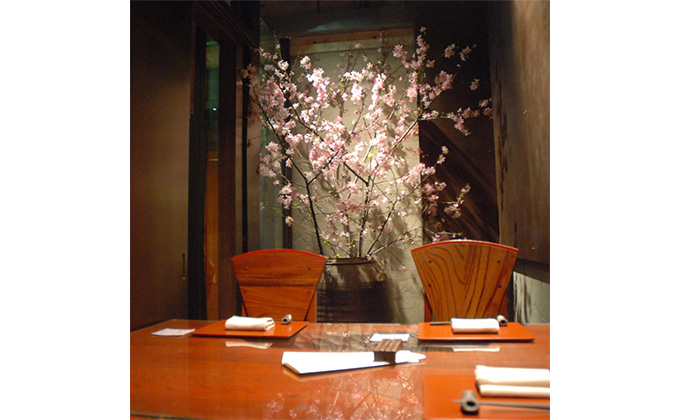 Please spend your special time, on your special day, relaxing in a private room made colorful by seasonal flowers.
In the rear of the restaurant, we have a private room with a sunken, kotatsu-style table for groups of six who have come for a celebration or other purposes.