祭ばやし
Asakusa-monja Okonomiyaki Matsuribayashi
STORE INTRODUCTION
We have a rich assortment of alcoholic beverages, so feel free to treat us like your favorite pub.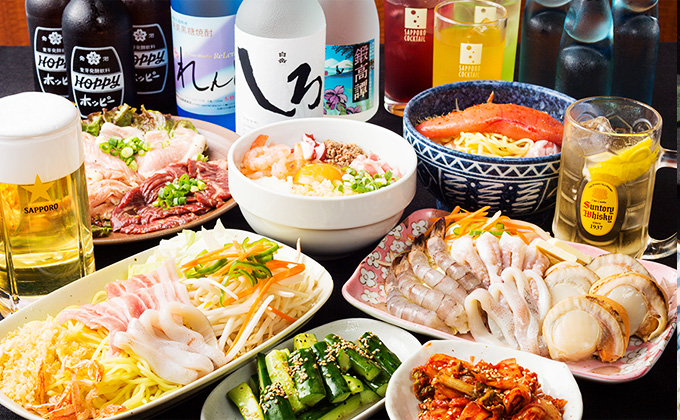 Many Japanese people like to enjoy drinks with their dinner. We have à la carte items, plus yakiniku, fish and shellfish for teppanyaki (iron plate dishes), all of which make perfect appetizers or side dishes. You can make use of Matsuribayashi just like an ordinary pub.
It's fun to share with your family or friends.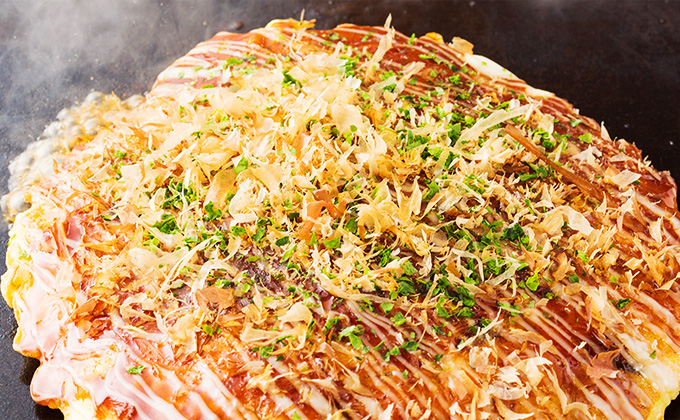 Okonomiyaki has plenty of ingredients. Three combos are just about the right amount for two adults. When you have finished grilling okonomiyaki, you cut it into bite-size pieces. Yakisoba is also good to eat with okonomiyaki. Please enjoy sharing various tastes with your family or friends.
Each table is equipped with an iron plate.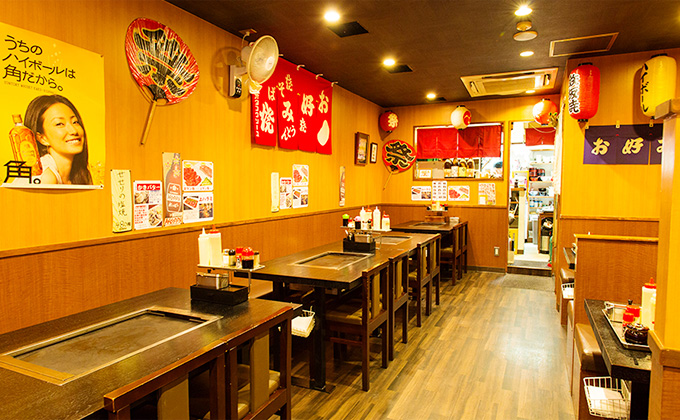 Each table has its own iron plate, and after ordering okonomiyaki or yakiniku, you can grill it yourself at your table. What's great about okonomiyaki is that you can choose the way you grill it, while enjoying grilling yourself, and you can savor the deliciousness of hot food right off the iron plate.