かに道楽 銀座八丁目店
Specializing in Crab Cuisine Kani Douraku Ginza 8-chome
STORE INTRODUCTION
Access
4-minute walk from Ginza Exit of JR Shinbashi Station. 1-minute walk from Exit 1 of Shinbashi Station on Tokyo Metro's Ginza Line. Along Chuo-dori Street close to HAKUHINKAN TOY PARK.
How to savor our signature dish Kanisuki.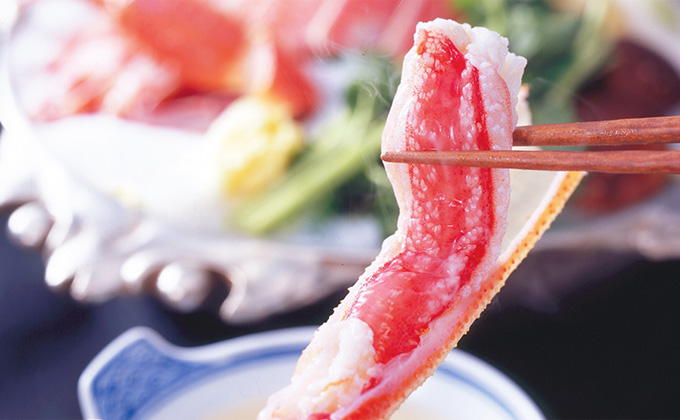 When the special broth has come to a boil, first put in the vegetables that take the longest to cook through. The crab is ready to eat when it has plumped up, usually after a few minutes. Savor the ingredients together with the broth. The rice porridge (by mixing cooked rice into the leftover broth and ingredients) you make after you've finished the hot pot dish tastes good, too.