STORE INTRODUCTION
Enjoy watching professional skills demonstrated right before your eyes at our popular counter seats!
The counter seats, where you can enjoy watching the master chef making sushi right before your eyes, are especially popular among guests from overseas, because they can fully enjoy the appeal of sushi from there.
We're particular about choosing the best flavors.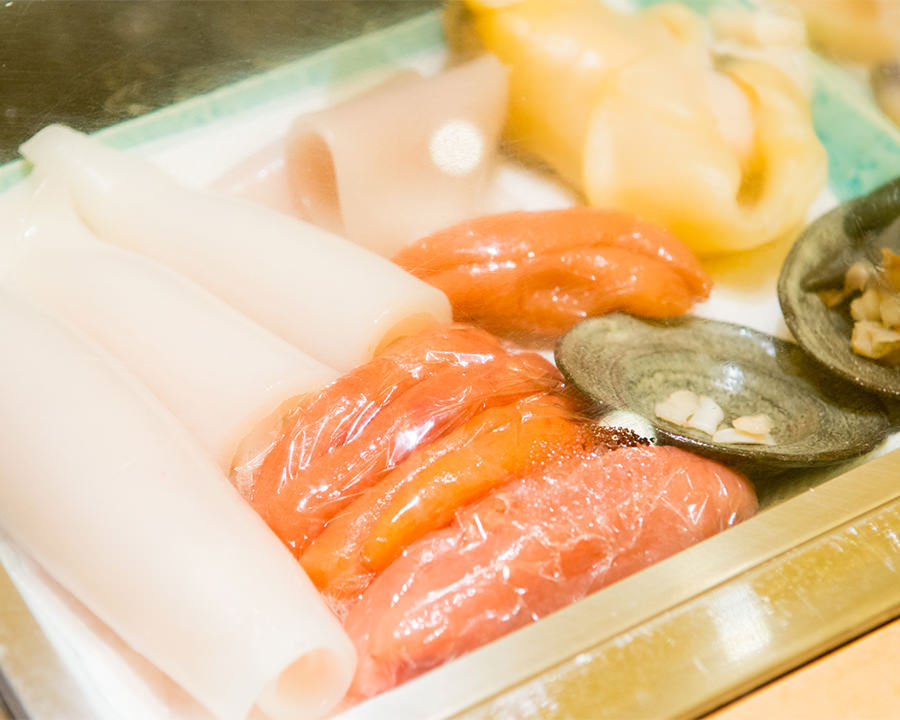 Other than Hokkaido, "Ginza Sushi Kutani" has the highest-quality foodstuffs, sent directly each day from contracted fishery cooperatives across Japan. We make sushi jauntily and skillfully, using ingredients fresh from the coasts, which you can rarely savor in Tokyo.