銀座鮨 おじま
Ginza Sushi Ojima
STORE INTRODUCTION
Our young chief chef is holding well in Ginza, a competitive district full of sushi restaurants.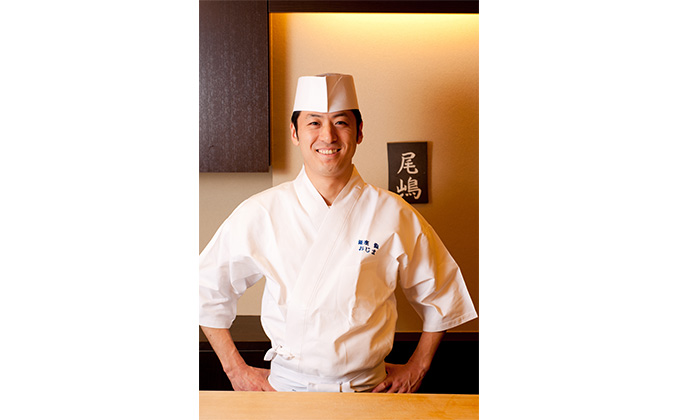 Takuhiro Ojima, our chief chef, thought that in addition to sushi, a sushi chef ought to be skillful in other types of Japanese cuisine. Therefore, he horned his skill not only at sushi restaurants, but also at "Nadaman," this nation's representative traditional Japanese restaurant. Please savor our sushi and other dishes prepared by our young sushi chef.
This is what a Japanese sushi restaurant should be!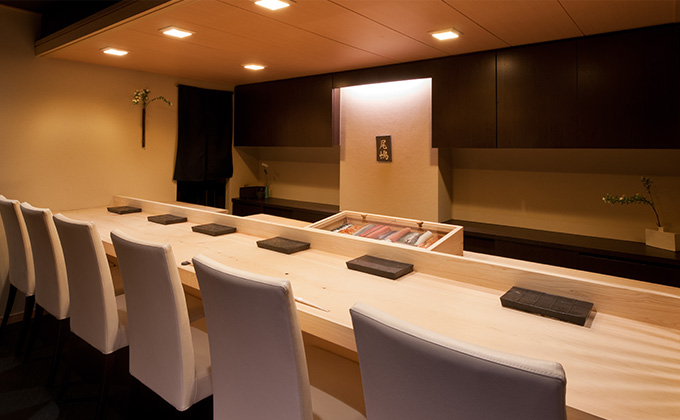 Ginza Sushi Ojima is a sushi restaurant with a simple and beautiful counter, and where you will detect the pleasant fragrance of cypress wood hanging in the air. Its interior will make you think "This is what a sushi restaurant should be!" Please savor our authentic sushi here in Tokyo.
We use carefully selected seasonal ingredients.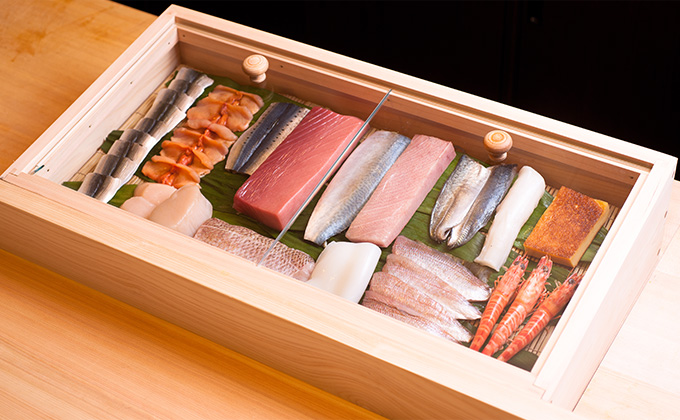 You will find seasonal ingredients lined up in the counter's elegant clear glass and wood refrigerated case, which is specifically designed for holding sushi materials.Our foodstuffs are sent to us from carefully selected producing areas. Please savor the luxurious taste of our sushi, which our chief chef hand-shapes before your eyes, using specially prepared and fresh ingredients.