銀座焼肉 KYOKU
Ginza Yakiniku KYOKU
STORE INTRODUCTION
Try our meat with rock salt instead of sauce!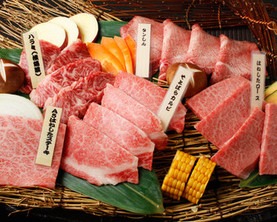 You can savor and enjoy our meat with sauce, but it is more flavorful when roasted lightly and eaten with rock salt.
Eating it with wasabi and yuzu-kosho (condiment paste made from yuzu zest and chili peppers) or KYOKU's original sauce is also recommended.