神楽坂 久露葉亭
Kagurazaka Kurobatei
HOSPITALITY(OMOTENASHI)
Come view "Iwami Kagurazaka Fusumae Orochizu" (an ink painting of a giant snake) in the large hall.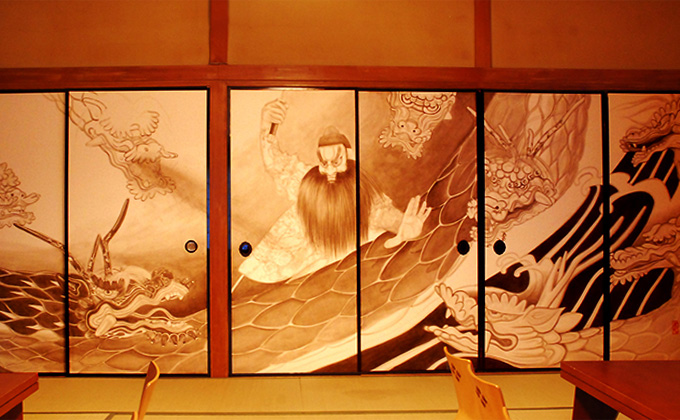 The picture on the fusuma (papered sliding doors) painted by Kagura (Shinto music and dance) painter Takanori Santo is worth seeing. "Nihon Shoki" (the oldest chronicles of Japan) are illustrated by him with powerful touches. Please, do appreciate them while enjoying your dinner.
Our restaurant is close to Bishamonten Zenkokuji, Kagurazaka's famous temple.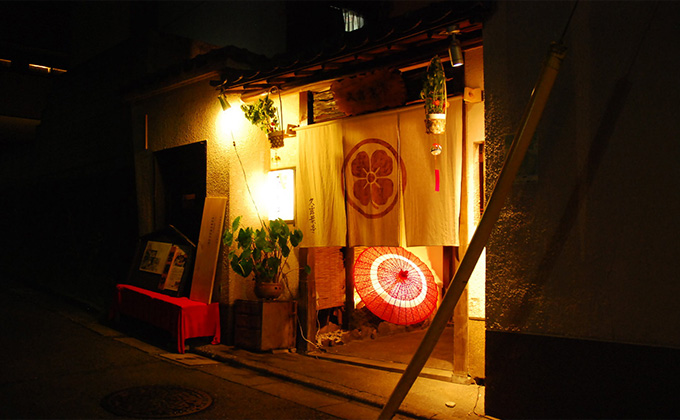 During the New Year's holiday, Shinjuku's uptown is crowded with people who have come to visit "the Seven Deities of Good Fortune." Kagurazaka Kurobatei can be reached by going down the alley on the left-hand side of Zenkokuji Temple.