暗闇坂 宮下 麻布
Kurayamizaka Miyashita Azabu
HOSPITALITY(OMOTENASHI)
Seats with a great view of the chefs!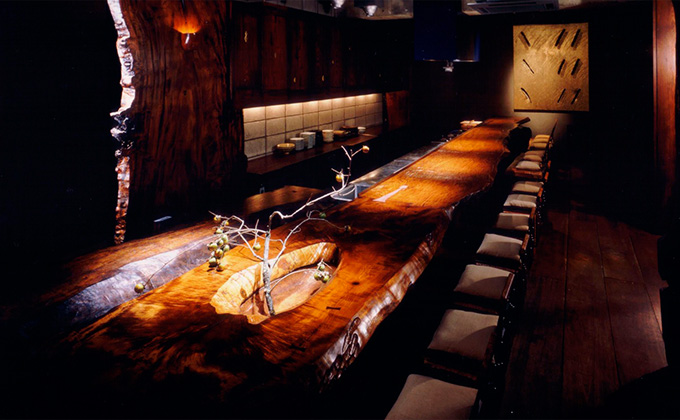 Accompanied by the surrounding, plain wood interior, our tasteful counter carved out of one log, has 14 seats! Diners sitting here can watch dishes being prepared wholeheartedly by our chefs, making them even more flavorful and naturally inspiring relaxed and pleasant, yet lively, conversation.
Enjoy the flavors of authentic Japanese dishes made with carefully selected foodstuffs.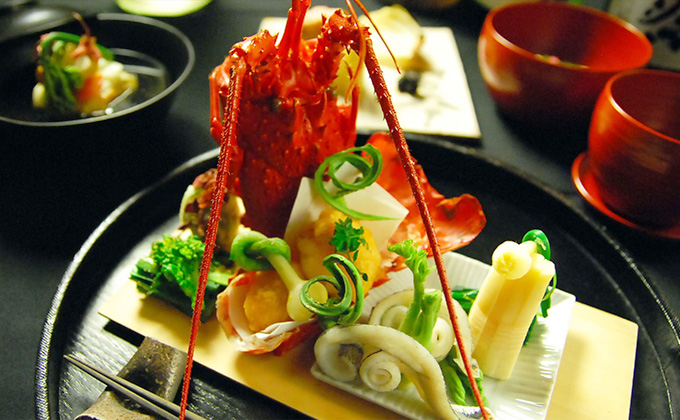 Miyashita's head chef gives full play to the skills and sense he has fostered, so that you can enjoy the most delicious and highest-quality dishes of the season.
He will prepare the dishes with all his heart so that your special celebration will be unforgettable.
Please, enjoy our various flavorful dishes, to your heart's content.