HOSPITALITY(OMOTENASHI)
Assistance in English available
We welcome many guests from abroad. Some of our staff members speak English and we have English menus.
Please ask any of our staff members for assistance.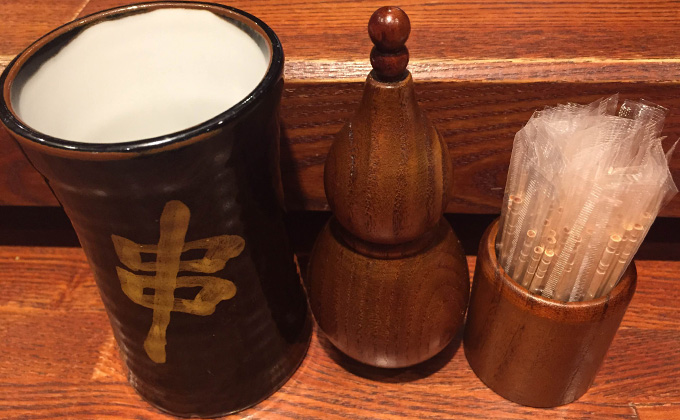 If you do not know about shichimi (coarsely-ground, seven-spice seasoning blend) or sansho pepper, or you are not sure as to how to use a skewer box or how to eat what you ordered, and if you have any questions about chicken parts, please do not hesitate to speak to our staff.
We consider the best possible serving time.
We serve dishes to match your eating pace, so that you will always have the dish while it is hot.
A tip for matching sake to yakitori.
Please try adding just a drop of citrus sudachi juice to your sake. It will create a slightly sour flavor, and the sake will be better suited to yakito