新宿 土佐料理 祢保希(ねぼけ)
Shinjuku "Neboke" Tosa Regional Cuisine Restaurant
HOSPITALITY(OMOTENASHI)
Harmony with Nature
Neboke is committed to conserving our rich nature in order to hand it down to future generations.
●We are working to improve the woods in the river basin of the Niyodo River. Neboke has ayu (sweet fish) sent directly from the river and served to you.
●We support organizations that are working on "recycle-based fishing" to conserve marine resources. In consideration of the ecosystem, we have stuck to procuring bonito caught exclusively by the traditional single-hook fishing method.
What is Tosa cuisine?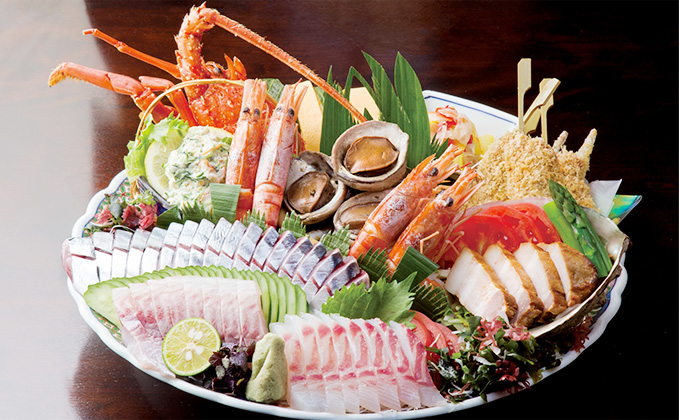 Surrounded by seas, mountains and rivers, Kochi Prefecture is blessed with the bounty of nature and, therefore, a producing center of delicious fish, meat, vegetables and fruits. "Tosa Ryori" is the style of Japanese dishes we cook and flavor in our original way, using foodstuffs from the region which used to be called "Tosa," long before the Edo era.
About Neboke
Neboke is a traditional Japanese restaurant about to celebrate its 100th anniversary! We named the original food culture that developed in Kochi, Shikoku, "Tosa Ryori (cuisine)," and promoted it across Japan. We are, so to speak, the pioneers of "Tosa Ryori."