磯丸水産
Izakaya Isomaru Suisan
HOSPITALITY(OMOTENASHI)
We are open 24/7. We work vigorously 24/7!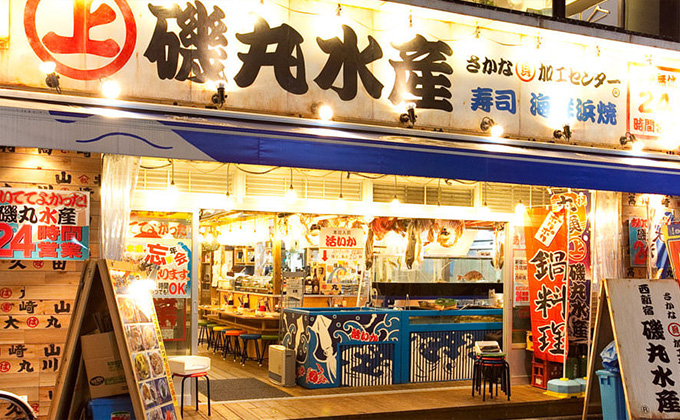 You'll be surprised that Isomaru Suisan is open 24/7. And many of our restaurants are close to railroad stations, and you can drop in casually. Our slogans are "Be kind," "Be polite," "Be bright," and "Be lively." Many people become our regular frequenters as if this restaurant were only a stone's throw of their homes, maybe because we don't base our hospitality and services blindly on the manual. By the way, our uniform is "Jinbei," a Japanese summer wear. (In our Japanese-style barbecue restaurants, the staff wear uniforms in the style of a rickshaw man.) This might help produce a sense of familiarity and friendliness.
Extremely popular! Let's get into swing in a weekend "rock, paper, scissors" tournament!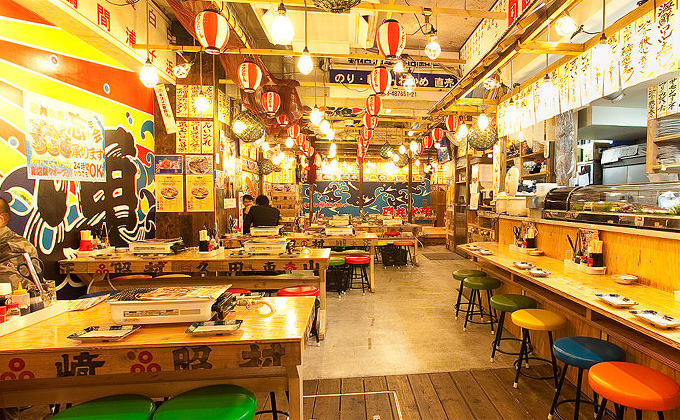 We hold "rock, paper, scissors" tournaments at all our restaurants on Fridays and Saturdays. Time is not specifically set for the tournaments. When the atmosphere is beginning to warm up, we hold one. ;-) All customers are requested to join in it, and the champion can have his check halved! Exchanges among customers are brought about, and this event gets into full swing every time. Why don't you try and join in one yourself?