Recommended Menu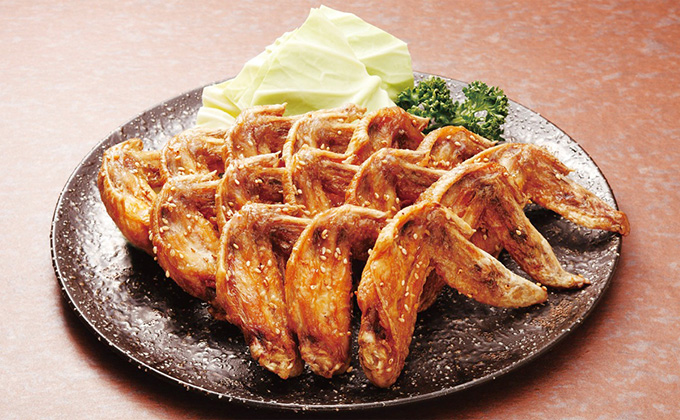 Deep-fried Chicken Wing Medium-spicy (5 pieces per person)
480 JPY
手羽先唐揚 中辛(一人前5本)
The flavor hasn't changed since the restaurant was established. Our signature dish of carefully selected chicken wings prepared in our secret method using our original blend of spices and the sauce fermented for a month.
Toriyoshi's Best Recommended Menus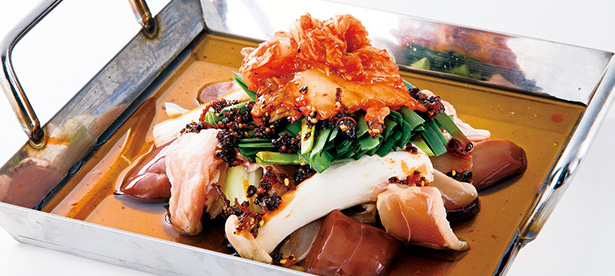 Chiritori-nabe
788 JPY
ちりとり鍋
Chiritori-nabe cooked in a unique-shaped pot was born in Osaka. It is a hot pot dish with Oshu Iwai-dori chicken and vegetables simmered in a salty-sweet soy sauce-based broth. Please enjoy it to your heart's content.
Rice Porridge with Egg as a Close
288 JPY
〆は玉子おじや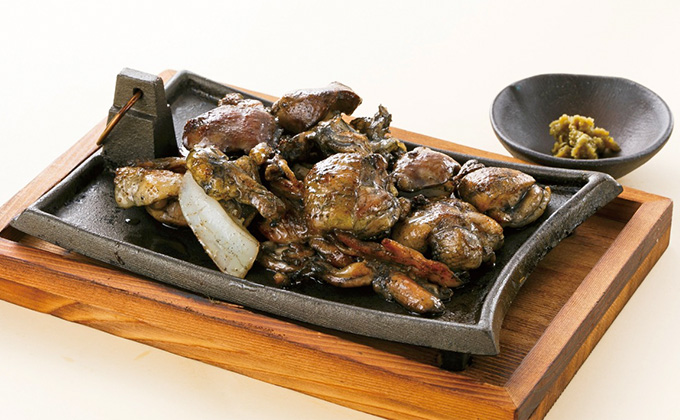 Grilled Marinated Chicken with Flavored Sauce
788 JPY
鶏くわ焼
We're proud of this dish with various parts of chicken grilled.
Tidbits to Start Off with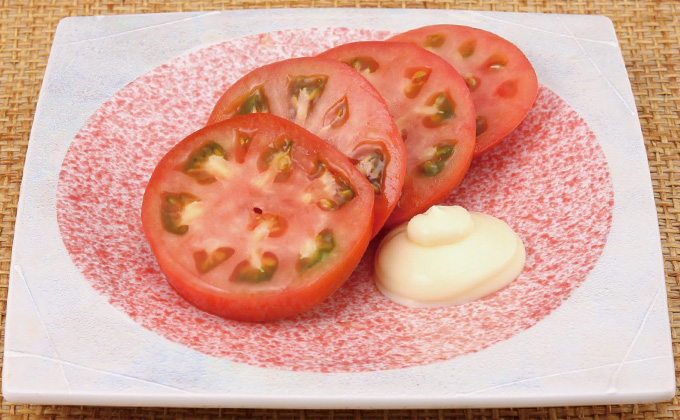 Chilled Tomato
349 JPY
冷やしトマト
Green Soybeans
399 JPY
枝豆
Potato Salad
359 JPY
ポテサラ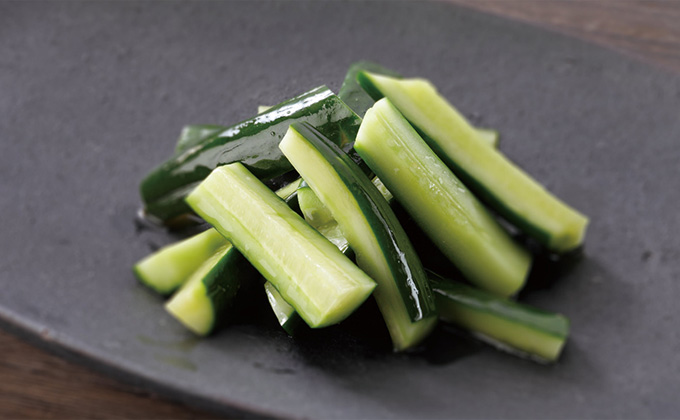 Cucumber with Sesame and Salt
439 JPY
胡麻塩きゅうり
Delicacies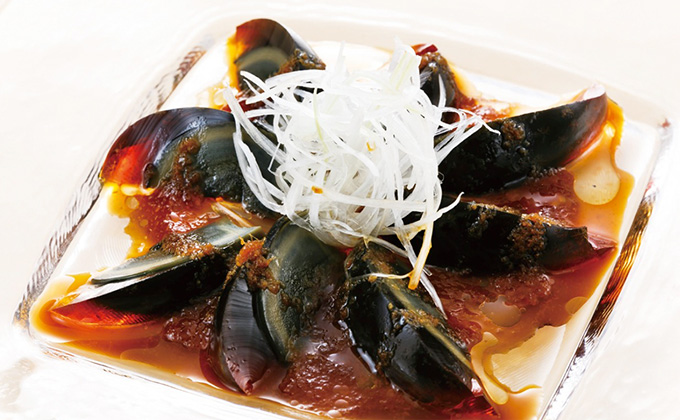 Qingdao Pidan
459 JPY
青島(チンタオ)ピータン
Pidan made in a traditional method. Recommended to people who like the unique fragrance of pidan.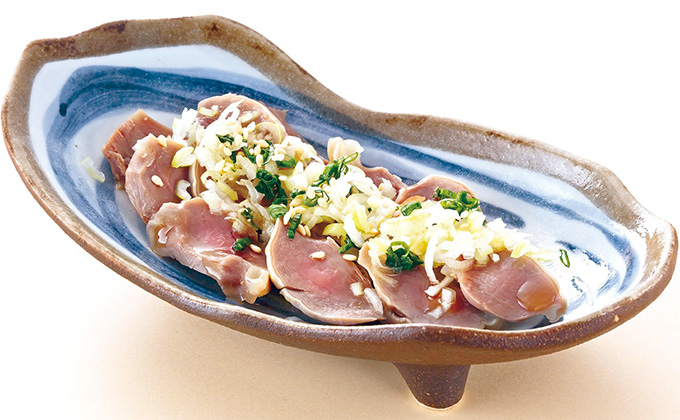 Gizzard Dressed with Sesame and Salt
459 JPY
砂肝のごま塩あえ
Please enjoy the moderate crunchiness of gizzard.
Chicken Breast Tender and Chinese Yam Topped with Ume Plum Paste
459 JPY
笹身と長芋の梅餡かけ
You can enjoy the light crispy texture of Chinese yam and the refreshing mouthfeel of ume paste.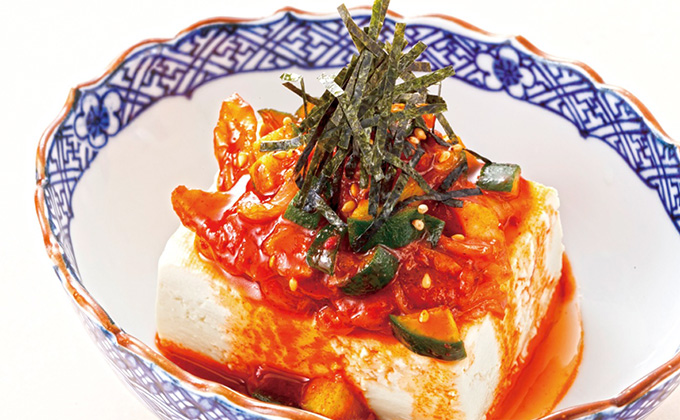 Korean-style Chilled Tofu Cut into Blocks
459 JPY
韓国風 冷奴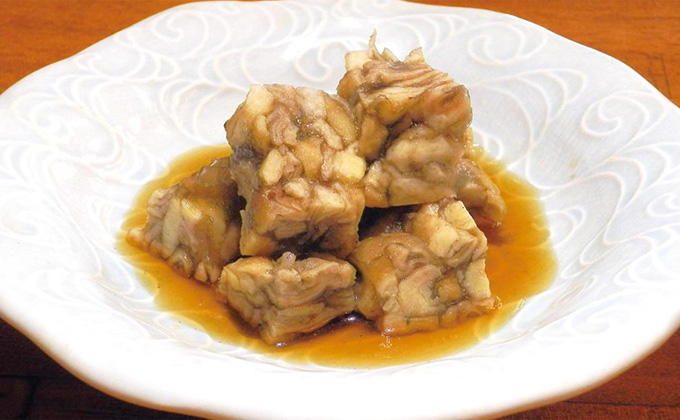 Charcoal-seared Chicken Skin with Ponzu Sauce
459 JPY
鶏かわ炭火ポン酢
Seared over charcoal fire and tasty.
Special Delicacies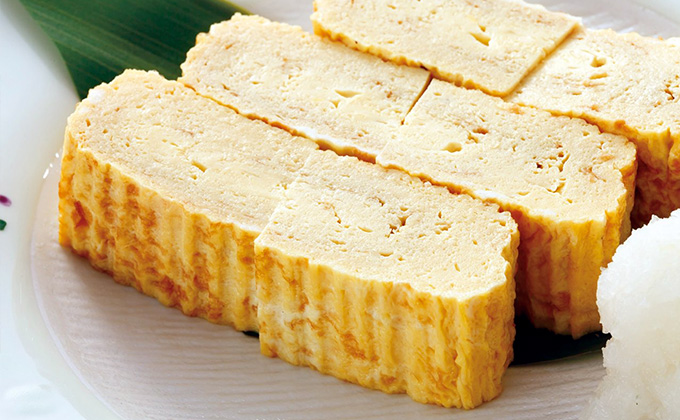 Japanese-style Rolled Omelet
459 JPY
出汁巻き玉子
Prepared with care without sparing effort.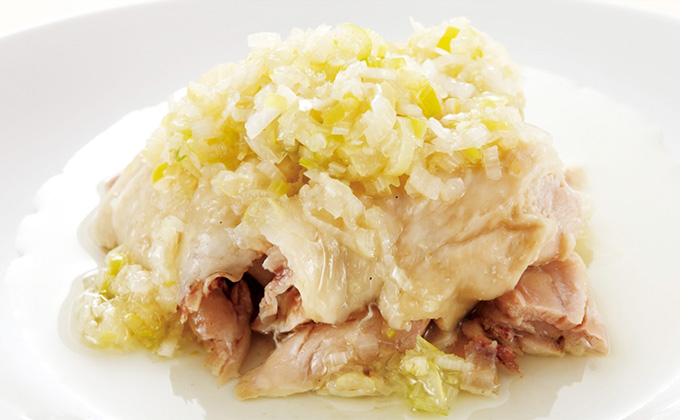 Steamed Chicken (Served Cold)
599 JPY
蒸し鶏(冷)
This tender chicken dressed with special green onion and ginger sauce will give you a blissful moment, because it is made without saving time and effort.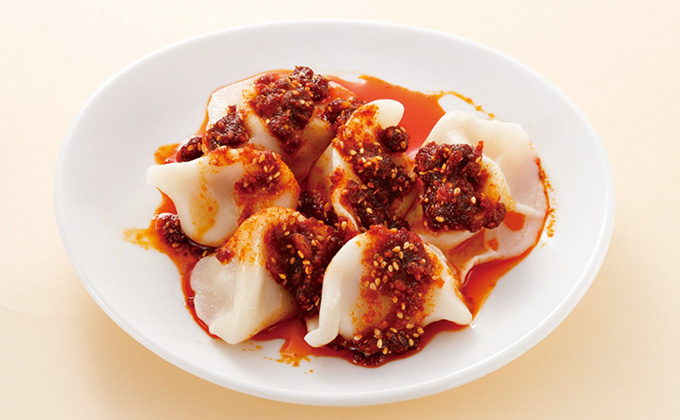 Steamed Gyoza Dumplings Topped with Chili Sesame Oil with Ingredients
499 JPY
水餃子 食べるラー油がけ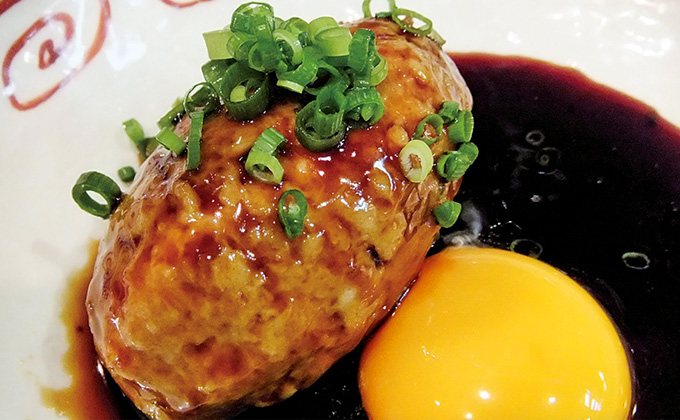 Grilled Teriyaki Chicken Balls with Raw Egg
459 JPY
てりやき月見 つくね
The combination of chicken balls with egg yolk will make you happy.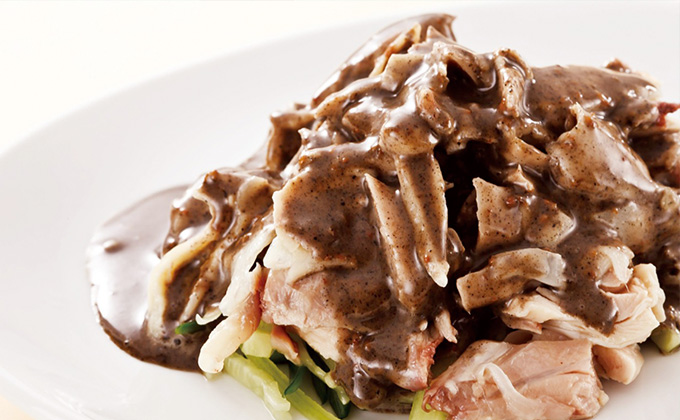 Bang Bang Chicken with Black Sesame and Japanese Pepper
599 JPY
黒胡麻山椒棒棒鶏(くろごまさんしょうばんばんじー)
A special sauce with an exquisite harmony of the savory smell of black sesame and the aroma of Japanese pepper. Chili bang bang chicken for adults.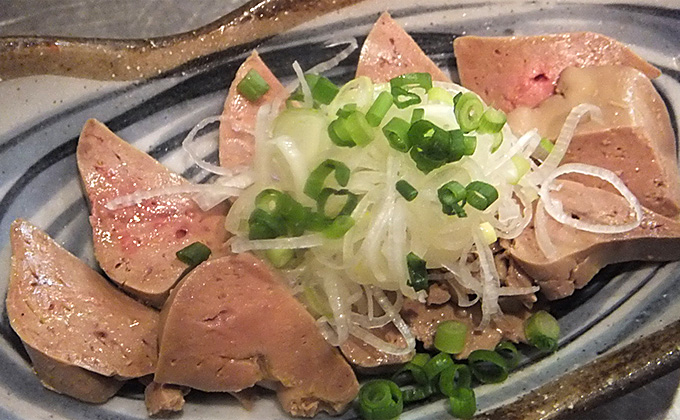 【Toriyoshi's Best Recommended Menu】 Chicken Liver with Sesame and Salt
489 JPY
【商店のイチ押し】鳥レバごま塩
A delicious delicacy free of an unwanted smell! This dish is easy to eat, so even if you don't like liver, you might fall in love with it!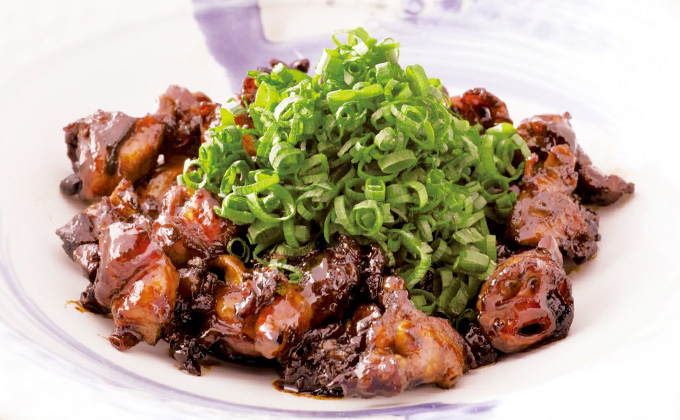 Hatsumoto Teriyaki
538 JPY
ハツもとの照り焼き
The wonderful texture of hatsumoto (part of chicken between the heart and the liver) will make you want to drink more and more sake.
Deep-fried Dishes, Toriyoshi's Specialties
Deep-fried Chicken Thigh with Bone
689 JPY
骨付きモモの唐揚
Voluminous chicken thigh with bone is grilled to a beautiful brown. It's crispy outside and juicy inside!
Spicy Fried Chicken
559 JPY
スパイシーフライドチキン
Chili Western-style deep-fried chicken for adults!
Japanese-style Deep-fried Chicken Marinated in Soy Sauce
559 JPY
和風醤油の竜田揚
Crispy Chicken Skin
489 JPY
ぱりぱり かわ
Crunchy and Tasty Chicken Gizzard
489 JPY
コリコリ美味 すなぎも
You can enjoy the texture, taste and aroma of salt-flavored gizzard.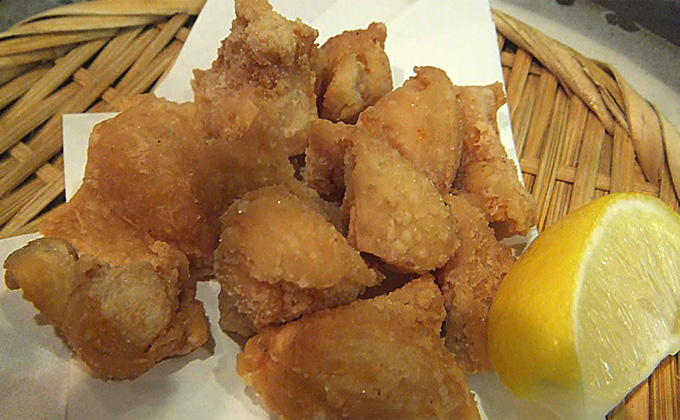 A Little Springy Chicken Tail
489 JPY
チョイもっちり ぼんじり
This part of chicken is very rare because only one can be found in a whole chicken. You can enjoy the fatty taste like butter.
Chicken Breast Cartilage
489 JPY
やげんナンコツ
Cartilage at the tip of the breastbone.
Vegetable Dishes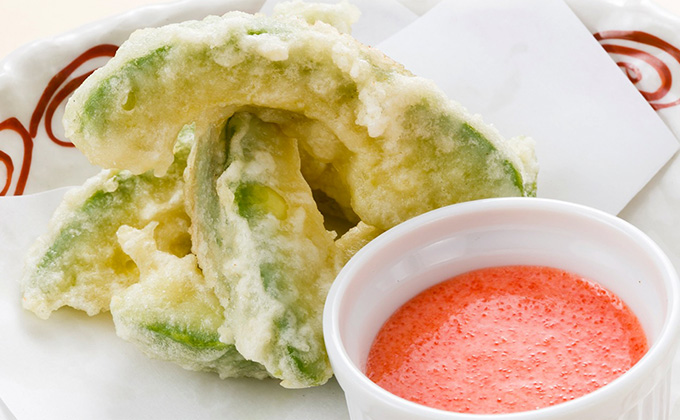 Avocado Tempura
499 JPY
アボカド天婦羅(てんぷら)
Inside the crispy batter is piping hot avocado deep-fried pulpy with the sweetness set off. Enjoy it with spicy cod roe sauce.
Macaroni Salad with Black Pepper
399 JPY
黒こしょう マカロニサラダ
Deep-fried Eggplant
499 JPY
揚げなす
A refreshing dish with minced ginger and green onion. It is a perfect match with soy sauce-based sauce!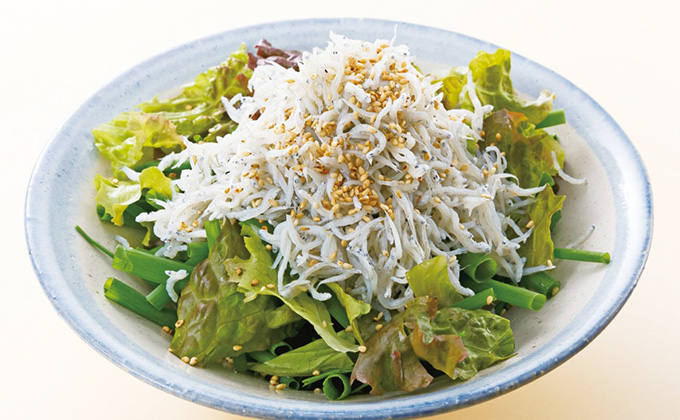 Baby Sardine Salad
659 JPY
しらすサラダ
Crispy vegetables with plenty of baby sardine. A healthy menu!
Refreshing Daikon Radish and Green Perilla Salad
599 JPY
大根と大葉のさっぱりサラダ
Green and Yellow Vegetables Stir-fried with Sesame and Salt
598 JPY
緑黄色野菜の胡麻塩炒め
Stir-fried vegetables will let you take in plenty of vegetables as well as make a nice tidbit.
Tomato Gelée Salad
559 JPY
トマトジュレサラダ
Everyday Dishes
Fried Potato
399 JPY
フライドポテト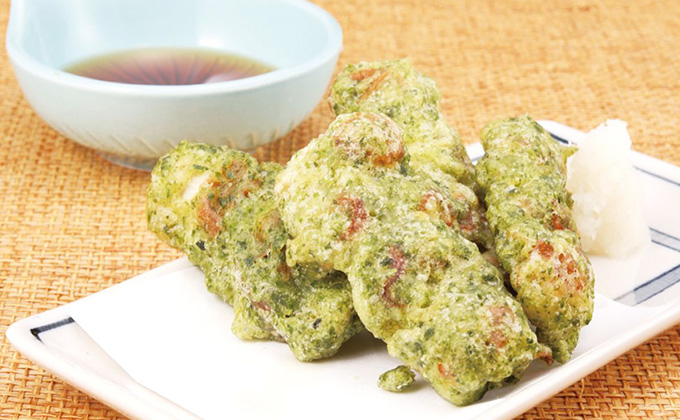 Deep-fried Tube-shaped Fish Paste with Green Laver
499 JPY
竹輪の磯部揚げ
Old-fashioned Vienna Sausage
499 JPY
昔ながらのウィンナー
Deep-fried Wonton (with Sweet and Sour Sauce)
499 JPY
揚げワンタン(甘酢あん)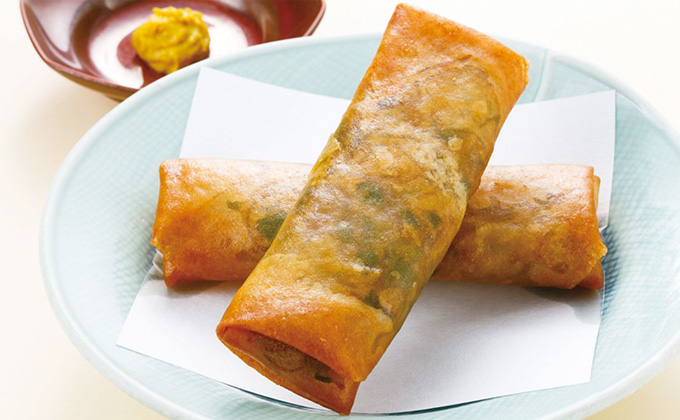 Toriyoshi's Deep-fried Spring Rolls
499 JPY
鳥良商店の揚げ春巻き
Toriyoshi's original spring rolls containing Japanese vermicelli and others. Toriyoshi's pride.
Potato with Spicy Cod Roe and Butter
499 JPY
明太じゃがバター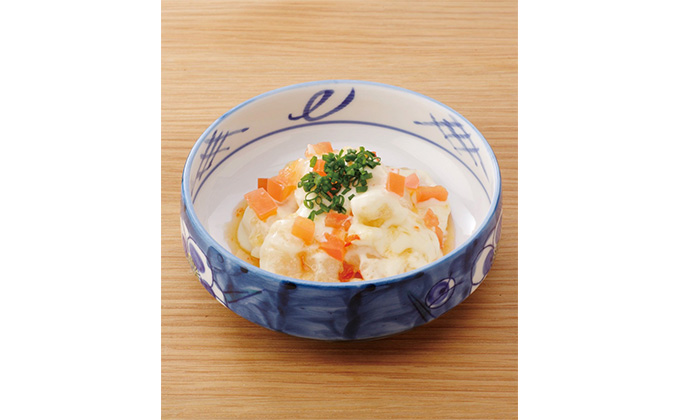 Springy Shrimps with Mayonnaise
499 JPY
エビプリマヨネーズ
The perfect match between springy shrimps and our special mayonnaise would hit the spot!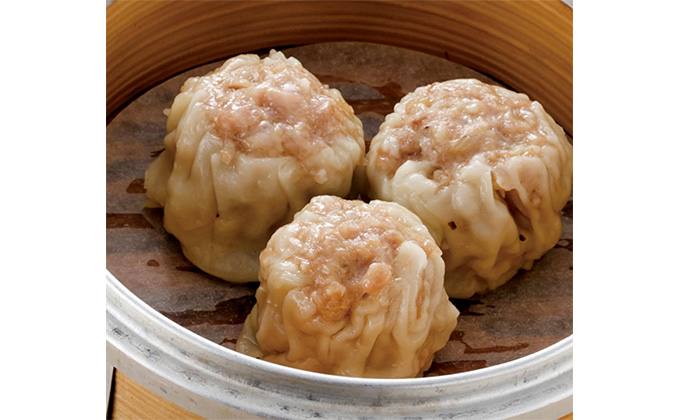 A Little Big Steamed Meat Dumplings (Orders accepted for 3 or more)
188 JPY per piece
ちょっとデカイシューマイ(3個より承ります。)
Juicy steamed meat dumplings with the flavor of meat condensed.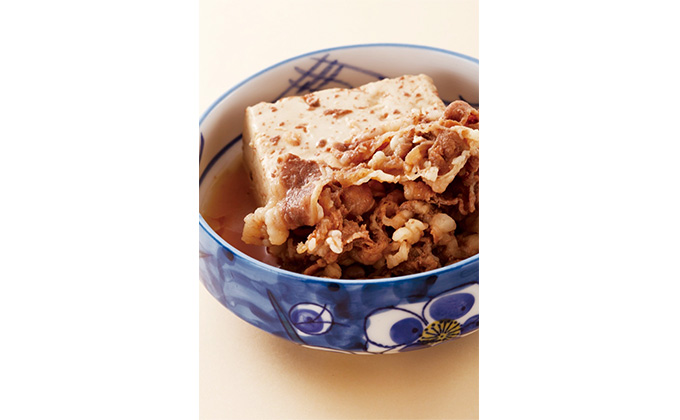 Simmered Beef and Tofu
499 JPY
肉豆腐
A piping hot masterful creation with tofu soaked with the flavor of beef in plenty!
Rice and Noodle Dishes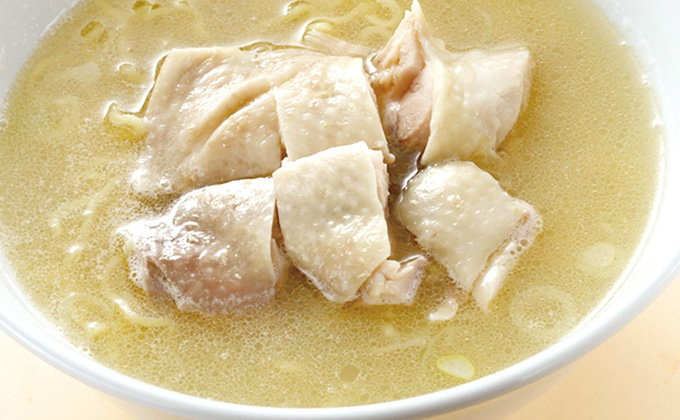 Noodles with Chicken
680 JPY
とりそば
A popular menu cooked in thick chicken soup.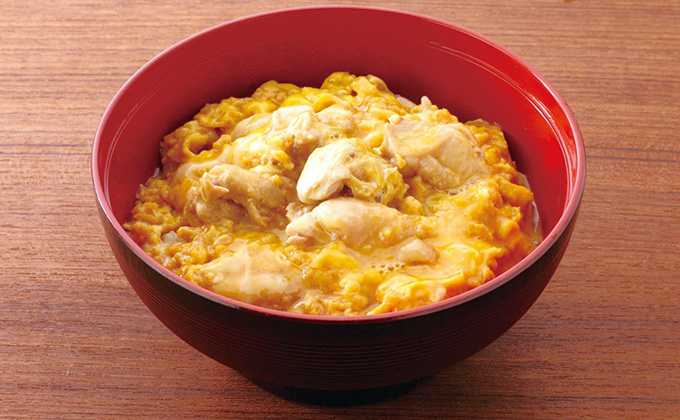 Chicken and Egg Bowl with Pulpy Egg
590 JPY
とろとろ卵 親子丼
Enjoy the specialty restaurant's flavor! We're even particular about eggs.
Rice Porridge with Chicken
590 JPY
ぞうすい(鶏)
Rice Balls
388 JPY
おにぎり
One with "natural sockeye salmon" and one with "minced leaf mustard."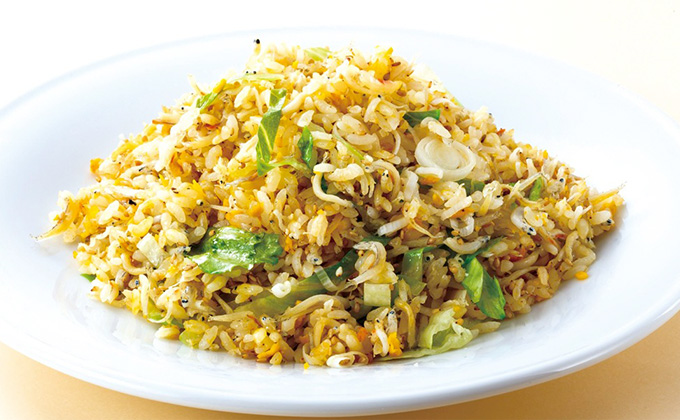 Chinese Fried Rice with Baby Sardine
688 JPY
しらす焼飯(チャーハン)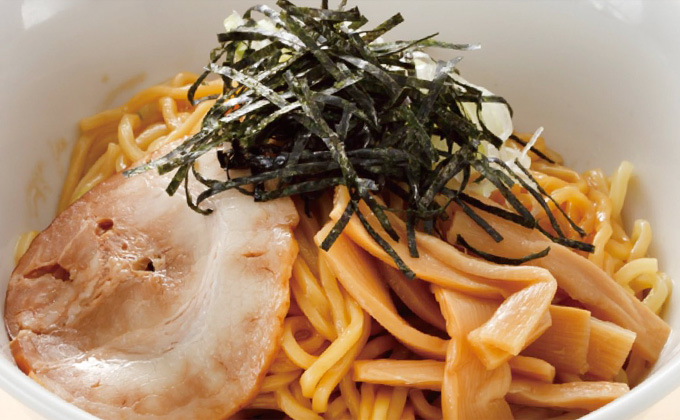 Oiled Noodles
688 JPY
油そば