祭ばやし
Asakusa-monja Okonomiyaki Matsuribayashi
Recommended Dishes
Pork okonomiyaki
880 JPY
お好み焼き 豚玉
This is representative of all okonomiyaki and is the most popular item on the menu. In addition to pork, green onions and eggs, grated mountain yam is used, giving it a light, fluffy texture.
Seafood okonomiyaki
980 JPY
シーフードお好み焼き
Plenty of seafood such as shrimp, squid, tuna, scallops and octopus are used. The addition of tuna enriches the whole flavor of the okonomiyaki.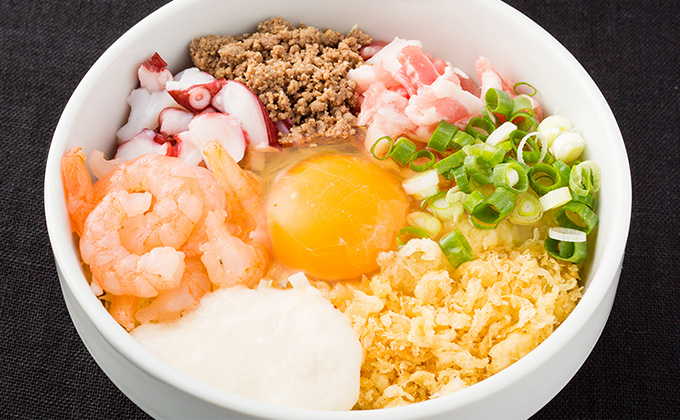 Mixed okonomiyaki
980 JPY
ミックスお好み焼き
Shrimp and squid are added to pork and beef. You can enjoy both meat and seafood at the same time. This mixed okonomiyaki will satisfy people who want everything!
Vegetable okonomiyaki
880 JPY
野菜お好み焼き
This is a healthy type of okonomiyaki made with various kinds of vegetables such as corn, onion, eggplant, carrot, bell peppers and bean sprouts. It is ideal for health-conscious people and those who don't like meat very much.
Salty yakisoba
780 JPY
塩焼きそば
Yakisoba with pork, squid, vegetables and dried shrimp. It is seasoned with salt rather than the traditional sauce, so it has a light, refreshing taste.
A la carte
Edamame (Green soybeans)
380 JPY
枝豆
Green soybeans, called "edamame" in Japanese, are boiled in their pods in salt water. They go exceptionally well with beer!
Korean pickles
680 JPY
キムチの盛り合わせ
An assortment of South Korea's spicy fermented vegetables called "kimchi."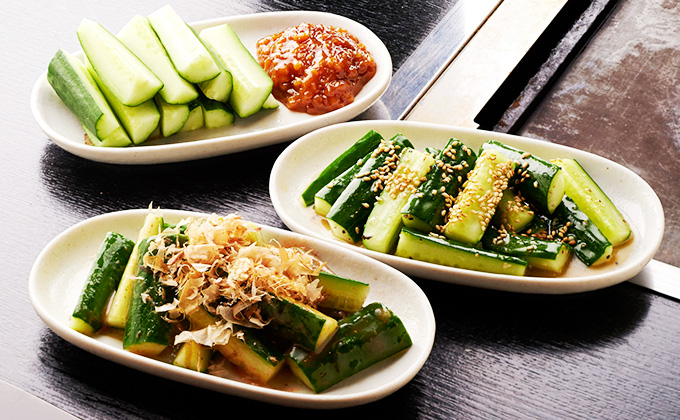 Slices of cucumber, that are salted and softened by squeezing, can be enjoyed just like salad. They make an excellent side dish when enjoying alcoholic drinks, okonomiyaki or yakiniku.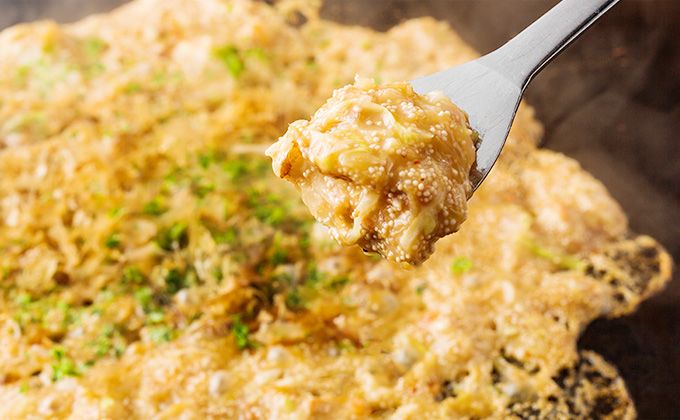 Monjayaki
From 880 JPY
もんじゃ焼き
One of Tokyo's specialties! Like others, this type of okonomiyaki is grilled on an iron plate. But, after cooking, diners use a spatula, called a "hagashi," to eat it directly from the plate.
Yakiniku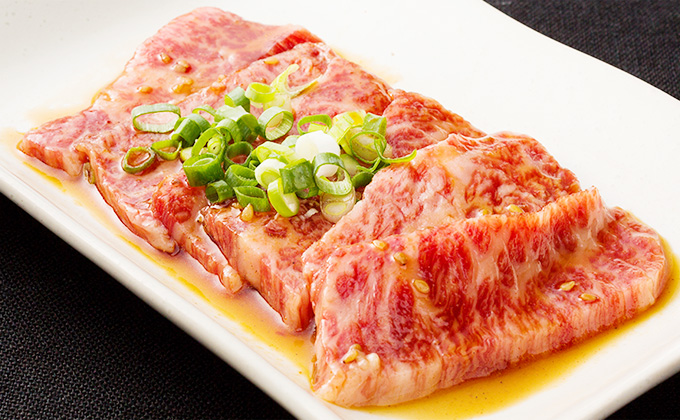 Beef yakiniku
880 JPY
牛焼肉
The beef used in this menu is tender and has a moderate amount of fat. After grilling on the hot iron plate, dip it in the special sauce and eat it.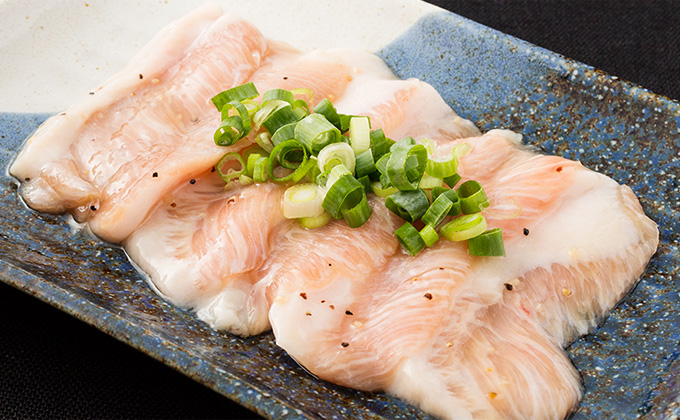 Pork yakiniku
580 JPY
トントロ
The pork is seasoned with salt and pepper in advance.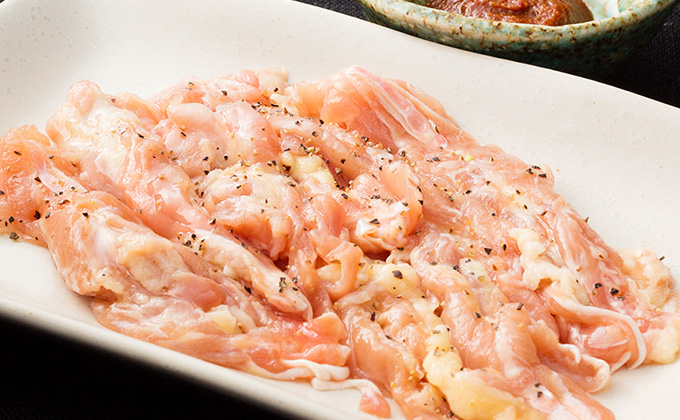 Chicken Yakiniku
480 JPY
鶏せせりの塩焼き
After grilling the chicken on the hot iron plate, dipping it in the miso is the recommended way to eat!
Horumon Yakiniku
680 JPY
牛ホルモン
In Japan, beef entrails are called "horumon." (It has nothing to do with "hormones.") They are seasoned, in advance, with a special sauce.