新橋 大和鮨
Shimbashi Daiwazushi
STORE INTRODUCTION
Enjoy the real thrill of eating sushi!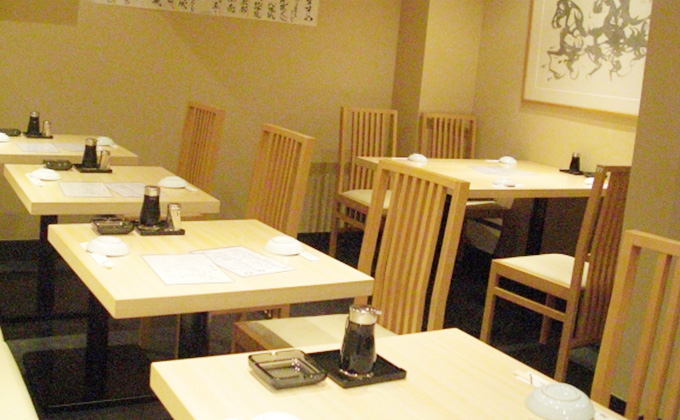 Daiwazushi's first floor has only counter seats, with table-seating on the second floor. At the counter you can order a single piece as well as a combo, so just tell your chef what you want. Across the counter, the chefs display their professional skills, so we'd like you to enjoy the atmosphere. Ask the staff about the sushi items in the showcase, recommended items in season, or any other questions you may have.
A tip for a cool way of eating sushi!
We often see people dipping the rice layer of sushi in soy sauce, but this is the wrong way. The right way is to dip only the non-rice layer (fish or egg, etc.). Topple the sushi, then pick it up with your chopsticks and dip it in the soy sauce., This way, you can eat sushi easily with good manners and without it coming apart. If you are not good at using chopsticks, it's OK to use your fingers. Originally, sushi was to be eaten with your hands!
Enjoy the flavor of wasabi!
Wasabi (horseradish) is a spice native to Japan, with a pungent taste and fragrance. It is an indispensable ingredient for sushi and sashimi, and yet, surprisingly, few people know how to eat it. The right way to enjoy wasabi is to first put it on the edge of your plate, then place just a bit of it on top of each item before eating. Please be careful not to ruin the excellent fragrance of wasabi. If you don't like it, just say to your chef, "Sabinuki (without wasabi)." You can eat sushi without wasabi, too.